Fortnite's Marvel season is live, with Iron Man and Dr. Doom included
Stark difference.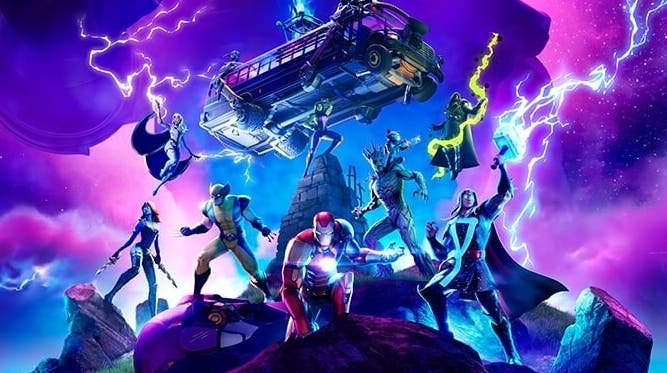 Fortnite has launched Nexus War, its Marvel-themed Chapter 2 Season 4, which includes a battle pass full of comic book characters and accessories to unlock.
I had thought maybe there'd be more of a mix between Fortnite's own fare and Marvel heroes - instead, this season looks like to be completely devoted to the Avengers and their pals. (Although Fortnite boss Donald Mustard has assured fans this is all still in service of the game's wider plot.)
Fortnite's Marvel battle pass includes Thor, She-Hulk, Groot, Storm, Dr. Doom, Mystique, Iron Man and Wolverine, with Sapling Groot and Rocket Racoon both available as pets. Galactus, this season's big bad, is not included (yet).
Various battle pass items (such as Thor's beloved Mjölnir) are locked to be used by specific skins (in a nice nod to the MCU, both Thor and the previously-released Captain American can wield the god's hammer). Mystique has a special ability to change her appearance into the last character she defeated. Both She-Hulk and Iron Man can transform between their human and superpowered appearances.
Overall, it now feels far more like a Marvel game now than a Fortnite one - from its menus set within the Avengers helicarrier, to its match lobby where you can fly around said helicarrier while it hovers over the battle royale island.
At the beginning of each match, a set of quinjets fly past the Fortnite battle bus to land on the map. These contain Stark Industries robots you can fight and then hack to fight for you.
The map itself has seen surprisingly little change. Previous season highlights such as the Rig, Yacht and Fortilla have been removed or partially dismantled. Damage from the tidal wave at the beginning of last season has been repaired.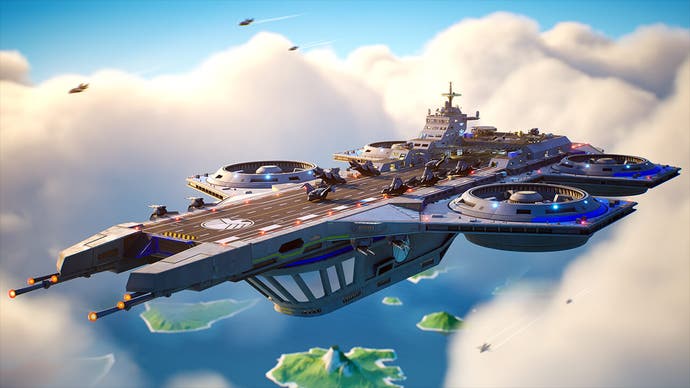 New locations are few and far between. Pleasant Park is now renamed Doom's Domain, and contains a castle-like home for him. A new barn seemingly inhabited by Tony Stark (perhaps a nod to Iron Man 3) has popped up where Crackshot's Cabin once stood. And a pile of dead Sentinel robots lie scattered over one of the map's hills.
Forthcoming map changes appear to be linked to the reappearance of the same rift beacons we saw in Chapter X, with more Marvel locations due to zap into existence over the coming weeks.
Of course, none of this applies if you are playing Fortnite on an Apple device - iPhone, iPad or Mac - or have it downloaded on Android via Google Play. Those versions of Fortnite have not been updated to the new season due to Epic's ongoing legal disputes, which show no signs of being resolved any time soon. Epic did, however, sneak in one final update on iPhone as a pointed farewell to the platform.
Fortnite's Marvel season is set to wrap up on 30th November - presumably, with the arrival of Galactus and some kind of showdown...