Former Tony Hawk, Guitar Hero developer Neversoft now working on Call of Duty
Bang bang bang bang.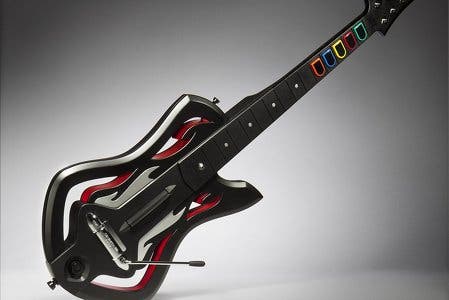 Former Tony Hawk and Guitar Hero studio Neversoft is making a Call of Duty game, it's announced.
An update on the Neversoft website reads: "We have moulded our team into a crack squad of eager developers ready to push the First Person Action genre in support of Activision's Call of Duty franchise."
A quick browse of available jobs at the studio reveals Neversoft is after staff to work on what's described as "our new FPS". Is the studio that made Guitar Hero getting a crack on its own take on Call of Duty, or is it merely helping out?
Activision has a huge number of internal studios and staff working on Call of Duty - the biggest game franchise in the world.
Infinity Ward and Treyarch alternate between the Modern Warfare and Black Ops brands. Sledgehammer Games helped out with Modern Warfare 3, and is rumoured to be working on a Call of Duty game of its own. Then there's Raven Software, which works on Call of Duty downloadable content, among other things. And now we have Neversoft.
External companies often create the Nintendo and handheld versions of Call of Duty. N-Space, for example, made the Nintendo DS version of Modern Warfare 3, called Defiance.
Neversoft has been quiet since Activision killed the Guitar Hero franchise in 2011. Its last game was Guitar Hero: Warriors of Rock.