Football Manager documentary heads to UK cinemas next month
Flick kick football.
A Football Manager documentary will be shown in UK cinemas next month.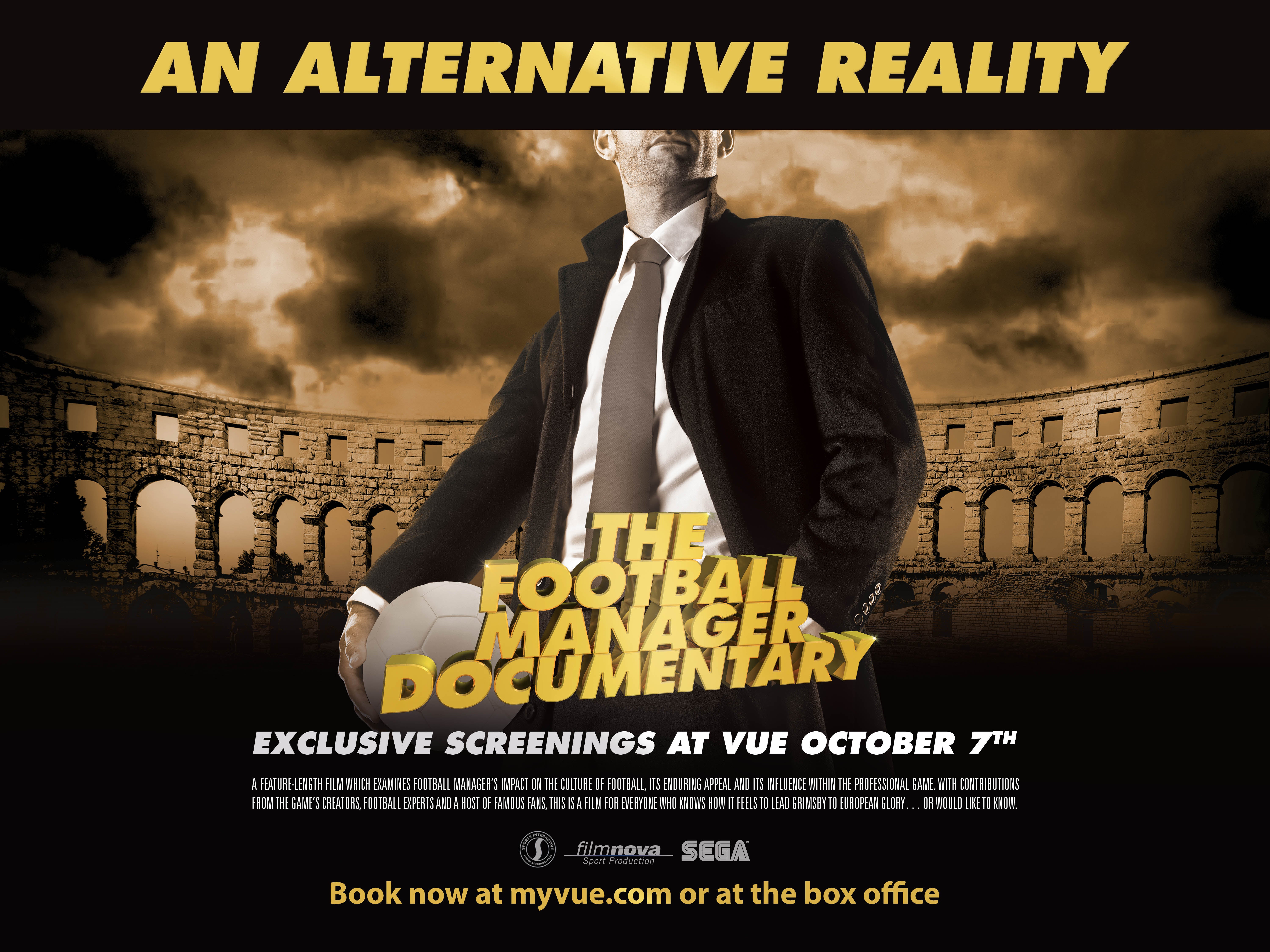 An Alternative Reality: The Football Manager Documentary is a feature-length film, produced by FilmNova, that delves into the hugely popular simulation's impact on the culture of football and its influence within the professional game.
It will be shown for one night only on 7th October at 26 Vue cinemas across the UK, but there's a potential for more screenings through a crowdsourcing campaign; if you want the film to be shown at your local Vue, show your support through the Football Manager website and social media and Vue will make a call.
If that doesn't work, though, fear not. After the screening the film will be made available globally for download and streaming.
"The documentary isn't our story - it's the story of the people who escape to the alternative reality of being a football manager, and the effect this has had on their lives," said Sports Interactive chief Miles Jacobson.
"It's also the story of how a computer game made by football fans has become a part of the world it set out to replicate.
"But it's not just for people who play - it's also for people who've ever wondered why others spend so much time escaping into this world."
Meanwhile, after the Vue screenings another short film will be shown that reveals Football Manager 2015's major new features.
Here's the list of Vue cinemas with a confirmed screening on Tuesday, 7th October 2014:
Aberdeen
Birkenhead
Birmingham Star City
Bolton
Bristol Cribbs
Bury the Rock
Cardiff
Cheshire Oaks
Doncaster
Edinburgh Omni
Fulham
Gateshead
Glasgow Fort
Islington
Leeds Light
Manchester Lowry
Oxford
Piccadilly
Plymouth
Portsmouth
Reading
Sheffield
Swansea
Watford
Westfield White City
Westfield Stratford