Football Manager 2013 best-selling game in the series
FM14 to launch on Linux with crossplay.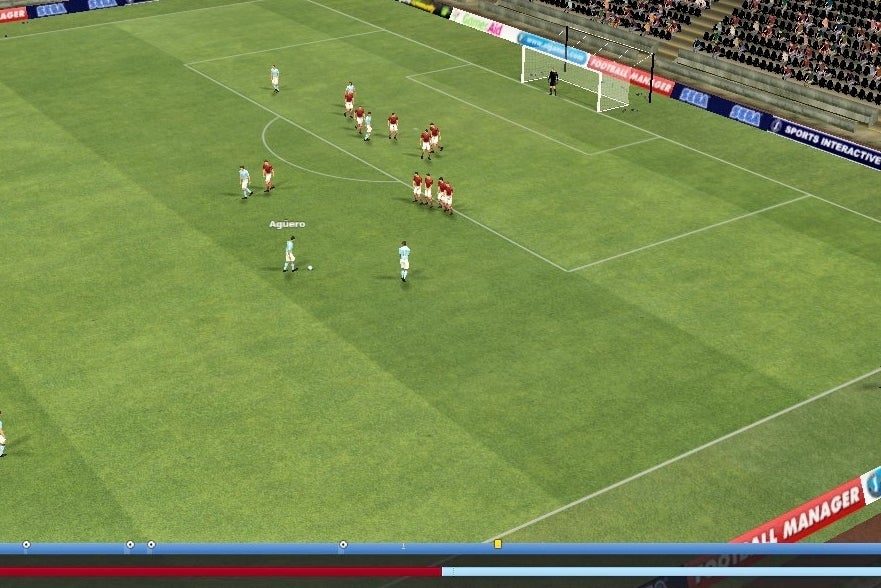 Football Manager 2013 is the best-selling game in the series, developer Sports Interactive has announced.
SI boss Miles Jacobson confirmed the news on Twitter over the weekend, and publisher Sega has now rubber-stamped it.
"Hmm. So that happened earlier than I expected," Jacobson said.
"I am delighted to announce that #FM13 has just become the best-selling game in the Football Manager series. Thank you so much for all your support!"
FM13 launched in November 2012 and quickly rose to the top of the PC game charts. It includes a quicker version of FM called Football Manager Classic, which lets you complete a season in around seven hours.
In May 2013 Sega said FM13 had managed 940,000 sales. That figure was accurate as of 31st March 2013 - the end of the company's financial year.
Jacobson said that SI won't talk about Football Manager 14 features until much later in the year, and that a release date is yet to be decided. We do know, however, that it will release on Linux (Ubuntu 12.04 (LTS)) with crossplay, so if you have a Macbook, Windows laptop and Linux desktop, for example, you can play the game on each of those machines via Steam.
Jacobson suggested fans plonk their new feature ideas down on the SI forum.