Flashback Origins revealed as an HD remake
"From the creators of Amy" is something marketing would be wise to avoid.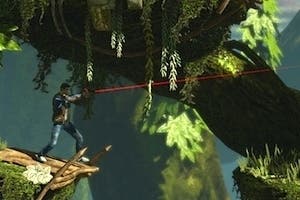 The 1992 platforming adventure classic Flashback appears to be getting the HD treatment with Flashback Origins.
According to French site Gamalive, Origins will be developed by the original game's creator Paul Cuisset at his studio VectorCell, with Ubisoft on publishing duties.
Worryingly, Vector Cell's only game to its name was the critical flop Amy, a survival horror game our Dan Whitehead gave a 2/10 to in his review where he stated it "fails on all counts."
The report noted that Flashback Origins is slated for release on PSN, XBLA and Steam sometime this year. There's even a teaser image of the remake below.
We've reached out to Ubisoft for confirmation on this and will update as we hear back.