First Lego Lord of the Rings trailer, artwork
Peter Jackson's flicks in bricks.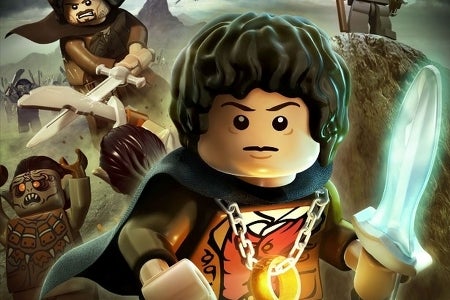 Lego Lord of the Rings has been officially confirmed in a trailer and slice of artwork from publisher Warner Bros.
It's coming to DS, 3DS, PC, PlayStation 3, Wii and Xbox 360 this autumn.
Lord of the Rings is the latest Lego title from regular developer Traveller's Tales. It includes voice acting and music from Peter Jackson's Lord of the Rings trilogy.
"We are huge aficionados of The Lord of the Rings franchise and are incredibly excited to put our special Lego family-friendly touch on this classic fantasy adventure," said Traveller's Tales exec Tom Stone. "We've taken what fans are familiar with and love about The Lord of the Rings films and combined it with the playful Lego style, which makes the story and gameplay accessible to gamers of all ages."
Players will visit the Misty Mountains, the Mines of Moria and the Black Gate of Mordor, battle Orcs, Uruk-hai and the Balrog.
The game's existence was first spilled last month by retailer ShopTo. It pegged the launch date as 26th October.
Lego Lord of the Rings' first teaser trailer lies below.