Some Xbox 360 copies of Lego The Lord of The Rings contain only the demo disc
You shall not play!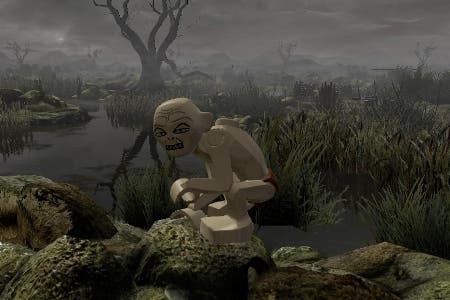 Today has not been a good day for game distribution. First some copies of Black Ops 2 contained the second disc of Mass Effect 2 rather than Treyarch's shooter, and now there are reports of Xbox 360 copies of Lego The Lord of The Rings coming with the demo disc instead of the full game.
The slip-up has been reported by GameInformer after one of its editors went to purchase the game only to be told it had been recalled. After heading to another store, he found that his copy merely contained a demo disc. As the clerk opened other copies in the shipment it was revealed that they were all demo discs.
According to the report, this only seemed to affect certain shipments of the game that are relegated to the Xbox 360 version.
Since a recall is underway this will likely be fixed shortly, but we've asked Warner Bros. how widespread this problem is and when to expect newer, double-checked copies on store shelves. We're currently awaiting reply.
The good news is this will almost definitely not be an issue by the time Lego The Lord of The Rings launches in the UK on 23rd November on Xbox 360, PS3, Vita, PC, Wii, 3DS and DS.
A new launch trailer came out today too, which we've added below.