First Final Fantasy 13-2 DLC announced
Story-based extensions incoming.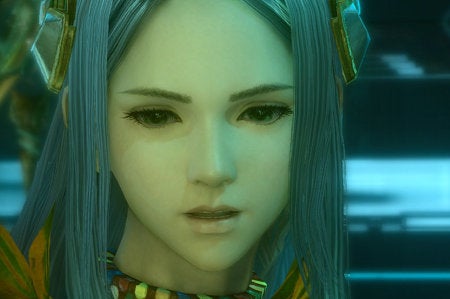 The first batch of Final Fantasy 13-2 DLC launches on Xbox Live on 7th February and PlayStation Network the day after, publisher Square Enix has announced.
It's a Coliseum Battle titled Lightning & Amodar. These regular add-ons will pit the player against enemies from previous entries in the series, allowing you to recruit them into your party once they've been defeated. A price has not yet been confirmed.
Square also announced plans to release additional story episodes for some of the game's key characters, though wouldn't offer additional detail on exactly what to expect.
One of the game's endings offers up a 'To be continued...' tease. Is Square planning a downloadable epilogue? Or is Final Fantasy 13-3 on the way?
The game, which launches on PlayStation 3 and Xbox 360 this week, won an 8/10 from Eurogamer.
"Hurling money at a development team that has been labouring without firm creative leadership for close to a decade now has led to a game that is, in many ways, as disjointed as its world, as rambling as its lead character," read Simon Parkin's Final Fantasy 13-2 review.
"In those fragments excellence, confusion, beauty, strangeness, wonder and loss may all be found."