Firewatch signals a February release date
Simultaneous release on PS4, PC and Mac.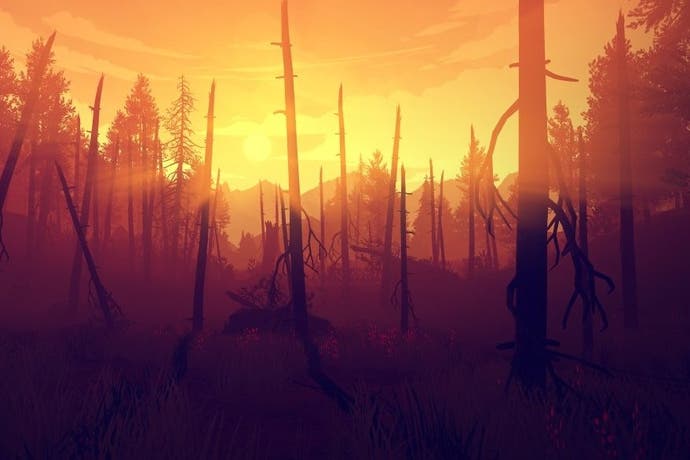 Firewatch will launch on 9th February 2016 for PS4, PC, Mac and Linux, developer Campo Santo has announced.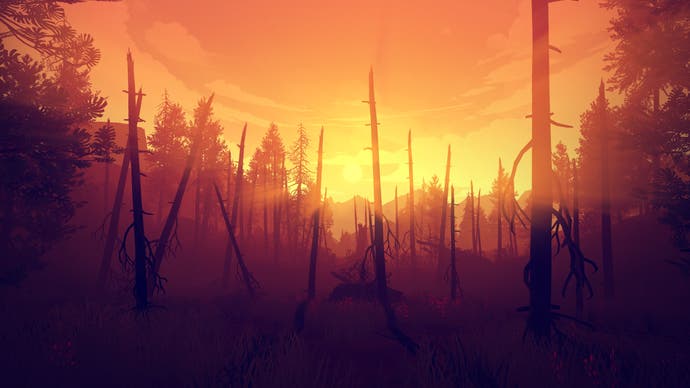 "Right now we're still polishing, optimising, writing, and developing the last bits of the game, but we can't wait to put it out there for you to play," the developer said on its official blog. "Our goal is a worldwide simultaneous release!"
Firewatch is the debut effort of Campo Santo, a team comprised of industry veterans from The Walking Dead, Brutal Legend, Bioshock 2, The Cave and Mark of the Ninja. It tells the tale of a park ranger named Henry who's sought isolation after various things in his life went pear-shaped. His only point of contact is his supervisor, Delilah, and the two have a somewhat awkward relationship full of clumsy flirting and uncomfortable silences. There's also a mystery surrounding an ominous stranger who creepily appears in Henry's jurisdiction.
For more on Firewatch, Eurogamer contributor Paul Dean interviewed Henry's voice actor and Mad Men co-star Rich Sommer about the role.