Firewatch is taking another stab at a film adaptation
Branching out.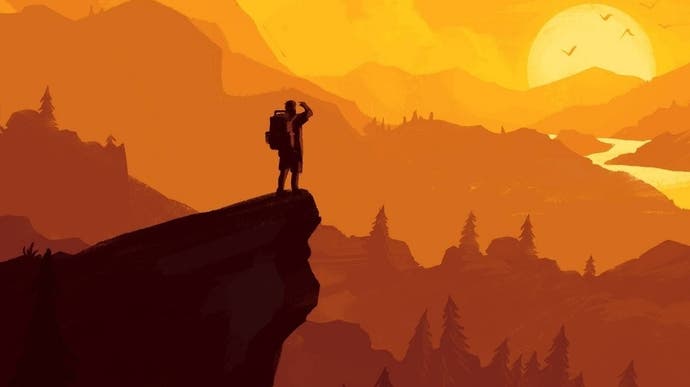 Firewatch, developer Campo Santo's acclaimed 2014 first-person narrative mystery, is getting a second chance at getting the movie adaptation treatment.
Word of a Firewatch film adaptation first broke in 2016, when it was reported that Campo Santo had signed a deal with production company Good Universe. However, the movie rights zipped back to the developer when Good Universe became a subsidiary of Lionsgate in 2017.
The celluloid dream never died, though, and The Hollywood reporter now writes that indie production company Snoot Entertainment - responsible for the likes of Blindspotting and Little Monsters - has taken on the mantle, with Keith Calder and Jess Wu Calder set to produce.
According to the website, this new adaptation will stick closely to the plot of the game, focussing on fire lookout Henry who is stationed in the Wyoming wilderness of 1989. Connected with his supervisor Delilah by hand-held radio, "Henry ventures from his mountain top into the unknown terrain below uncovering clues about a mysterious occurrence while facing challenging personal choices."
"Firewatch is a stunning accomplishment, a beautiful and heartbreaking piece of art," says Calder of today's announcement, "I'm delighted that Sean and Jake are letting us ruin their perfect video game by turning it into a movie and/or TV show."
There's no hint of when this latest Firewatch deal might bear fruit, but it's still exciting news for those who prefer their video games 30 feet high and non-interactive.