Firewatch dev reproduces game universe's trashy paperback book in real-life for one fan
Love at First Site.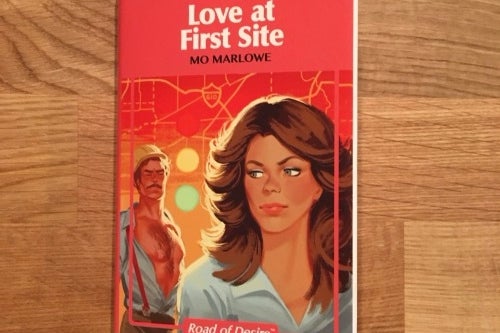 Firewatch developer Campo Santo and publisher Panic, Inc. are no stranger to clever fourth wall-breaking merchandise. One of the game's strangest features is that you can find a disposable camera in the 1980s Wyoming wilderness, take pictures in-game, then pay the publisher to send you physical copies of these complete with all the packaging of fictitious photo development company Fotodome. It's a neat trick, but with its latest labour of love Campo Santo has really outdone itself.
On the studio's merchandise store there's an option to buy blank journals designed to look like the paperback potboilers you can collect in Firewatch's forest. It's a cute piece of fourth wall-breaking fandom with some pretty nifty details, like a fake order form for the fictitious publisher tucked inside the back cover.
This order form for the made up book publisher Red Panda has a selection of various fictitious books to buy. These early 80s paperbacks have such titles as "Roger That, Over & Out", "The Boy Who Was a Cat", and "Love at First Site". Each one is listed with a price next to it that seems in keeping with the currency of the era.
This order form was meant to be a gag. Just another fun detail in this clever piece of merch. But then a fan decided to take Campo Santo up on this and actually sent in the order form. They even included the proper amount of cash to buy the non-existent book and get it shipped back to them.
So Campo Santo did the one thing it knew it needed to do: it made the book.
The title in question was called Love at First Site, a part of Mo Marlowe's Road of Desire series.
"A few hours of illustration by Claire Hummel, a few more hours of design by Jake Rodkin and a little elbow grease in the form of creative writing by me, Sean Vanaman, and voilà, one copy of Love at First Site, ready for our friend," the developer said on its blog.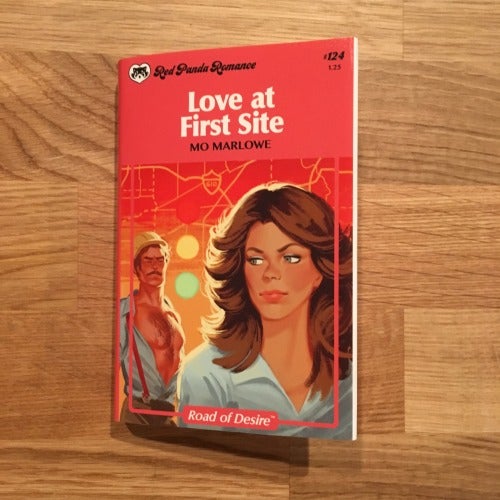 While the developer made this magic happen for this fan, it noted that it won't keep doing this above and beyond novelty. In fact, the dev even included a letter to this fan from the fictional publisher that this is the last book in their warehouse.
"We never heard from Ryan Real-Last-Name-Withheld (oh God, I hope he got it) and he never posted this anywhere on the internet so we thought it was time to share it with you," Vanaman said. "We hope you enjoy the fact that we made it as much as we enjoyed the actual making of it."