Final Fantasy 7 Remake's ending explained - and what it might mean for Part 2
Watch Aoife's in-depth video - and, needless to say, SPOILERS ahead.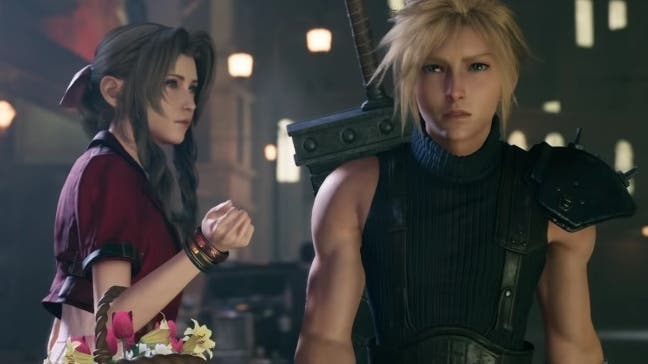 After years of hopes and dreams and wishful thinking Square Enix's Final Fantasy 7 Remake finally came out last week. Or maybe it was the week before, or a bit before that if you lucked out with your online delivery - but hey, when it comes to Square Enix and Final Fantasy, nothing's ever quite that simple.
And even though this is billed as a remake of the cherished 1997 RPG, it is, in keeping with series' tradition, a far from simple retread, with some big repercussions for what's to come laid down. Eurogamer's Final Fantasy expert has meticulously broken down the ending, and what it might mean, in the below video - and needless to say there are spoilers of the very biggest variety from the very get go.
SPOILER WARNING: DO NOT CLICK PLAY OR SCROLL BEYOND THIS POINT IF YOU WANT TO AVOID LEARNING MORE ABOUT FINAL FANTASY 7 REMAKE'S ENDING. HONESTLY, IF YOU'RE SPOILER- AVERSE DON'T DO IT.
YOU'VE BEEN PROPERLY WARNED. GOING PAST THIS POINT MEANS YOU CAN'T COMPLAIN IN THE COMMENTS ABOUT SPOILERS. I'LL BAN YOU IF YOU DO. OR HIT THE NEG BUTTON, MAYBE, AS BANNING SEEMS A BIT MUCH.
So you're still here? Let's have a brief run-through of the key points then, shall we?
As you no doubt noticed during your time with Final Fantasy 7 Remake, new for this outing are the weird ghostly figures that haunt Cloud and his party throughout the game, ensuring certain incidents take place as and when they should. Towards the end of the remake these spirits are revealed as Whispers. What are Whispers? Well, they're arbiters of fate, protecting destiny as it's been preordained. Basically.
Which is to say they're protecting the events of the original Final Fantasy 7 as you might recall them. The Remake's big twist is in how it concludes by effectively breaking out against its own history as you defeat the Whispers, putting you on an all-new path that looks set to deviate wildly from the original. That the departure point and new path is first forged by none other than Aerith also strongly suggests that - contrary to the well-established canon - she may well survive.
That's the short of it in the bluntest possible terms, though of course director Tetsuya Nomura hacks and slashes away at it all with typical scattershot aplomb, folding in nods to spin-offs Crisis Core, Advent Children and indeed later episodes in the original Final Fantasy 7 through the course of the reveal.
It's fascinatingly bold stuff, and the big repercussion is that the next installment of this project will not be the second chapter of the remake - which explains why Square Enix has been reticent to label this outing as episode one - and rather an all-new storyline as foretold by the text that meets players at the very end of Final Fantasy 7 Remake: "The Unknown Journey Will Continue."
A masterstroke, a brilliant piece of meta commentary on remaking a cherished original or more madness from Nomura? Honestly I'm not entirely sure myself, but whatever it is it's thrilling all the same. Watch Aoife's excellent video for tonnes more detail and insight into one of Final Fantasy's craziest twists.