Final Fantasy 13-2 Mass Effect 3 DLC EU release date, price
N7 armour out next week. New screenshots released.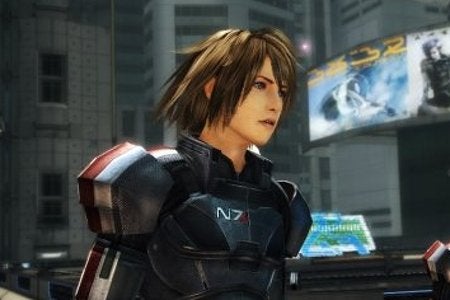 The Mass Effect 3 N7 armour DLC hits Final Fantasy 13-2 next week in Europe, Square Enix has announced.
Lieutenant Commander Shepard's signature get up goes live on Xbox Live Marketplace on 27th March for 240 Microsoft Points each, and on the PlayStation Store a day later, on 28th March, for £1.79 / €1.99 each. In the game it is worn by Noel and Serah.
Square Enix released new screenshots, below, that show how the pair look wearing the N7 armour in battle.