Final Fantasy 10 HD includes 10-2 HD on PS3
But they're separate on PlayStation Vita.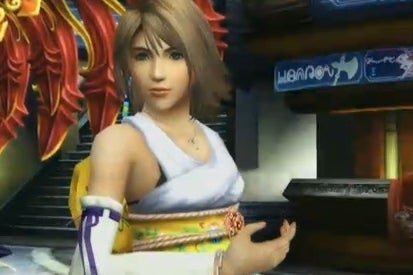 The HD remake of Final Fantasy 10 will come with an HD version of its sequel, Final Fantasy 10-2, on the same disc.
At least, that's how it will be released on PlayStation 3.
The two games will be released separately for the game's PlayStation Vita version, Gematsu reported.
Square Enix has yet to announce the details. The news surfaced online earlier this week and has since been confirmed by Japanese magazine Shonen Jump.
Square Enix UK told Eurogamer it did not comment on rumour and speculation.
There's still no release date for the re-makes. They've been a long time coming - Final Fantasy 10 first launched for PlayStation 2 back in 2001. Ten years later and Square Enix announced its HD remake at Tokyo Games Show 2011.