Fill out a Valve survey to get a Counter-Strike: Global Offensive beta key
"There are no wrong answers."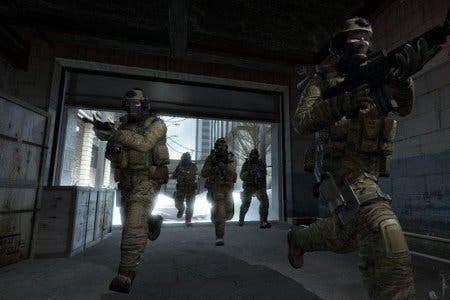 If you fill out a Valve survey you may get a Counter-Strike: Global Offensive beta key.
The next set of beta keys will be sent on the basis of this survey, Valve said.
"If you don't fill it out, you won't be getting a key," reads a post on the Counter-Strike blog.
"Over the coming months we will make selections from the survey participants. Sometimes we might add experienced players, other times new players. Sometimes 1.6 players, sometimes CSS players, sometimes people who have played neither.
"There are no wrong answers to the survey questions."
Valve will make its first selection from the survey next week, so get answering. Follow this link to open Steam and begin.
The questions seem designed to test your Counter-Strike knowledge. No lying, now.
CS: GO was announced as an early 2012 title for PC, PS3 and Xbox 360, but Valve's Chet Faliszek has said that when the game launches will be down to the community.
"And then when does [the beta] end?" Faliszek said. "When the community tells us. It ends when it's ready.
"We have no mandate from anybody of when we have to ship this. So we're more than happy to just keep working on this 'til it's ready to ship.
"By the end of this, everyone will be playing the game - it will be the released game that you're just playing. Then, at some point, we'll say, 'OK we're going to release it.'"