Far Cry 5's pulpy sci-fi-themed Lost on Mars DLC episode is out next week
Red or dead.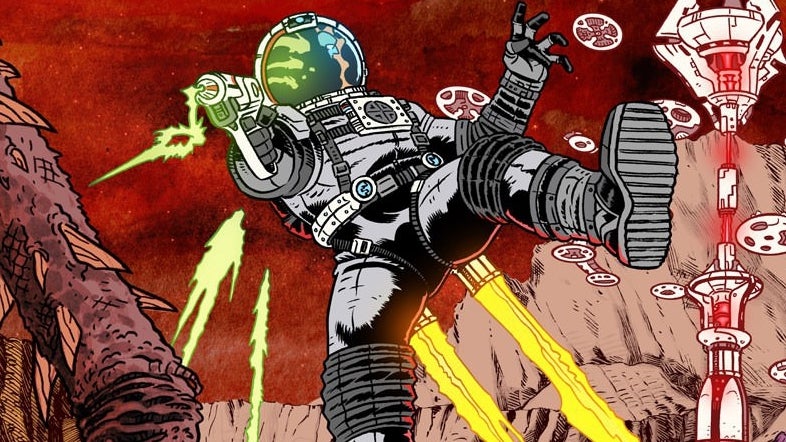 Ubisoft has announced that Far Cry 5's next DLC episode, the pulpy sci-fi-themed Lost on Mars, will be coming to Xbox One, PlayStation 4, and PC next week, on July 17th.
Lost on Mars is the second of three planned story episodes for Far Cry 5, and (as was the case with last month's Vietnam-themed Hours of Darkness DLC), is a notable departure from the comparatively grounded events of the base game.
This time around, Hope County resident Nick Rye takes centre-stage, having been teleported to Mars in order to help his friend Hurk thwart an alien invasion of Earth. It introduces new alien weaponry, and Space Jets for traversal across the red planet. "Humankind's future is in the hands of the game's most notorious guns-for-hire," says Ubisoft, "Time to squash some bugs!"
Additionally, Lost on Mars adds new weapons (including the Obliteratorrrr, Taser Phazer Annihilazer, Nerve Reaper, Grape Popper, and Hellfire) to the main game, and assets from the DLC episode will be made available to all for use in the map-building Far Cry Arcade mode.
Lost on Mars will be available to purchase on its own come July 17th, or as part of Far Cry 5's Gold Edition or £25.99 Season Pass. The latter two options also grant access to the game's third and final DLC episode, Dead Living Zombies, which is currently scheduled for August.