Far Cry 5 season pass will take you to Vietnam and Mars
Plus a zombies pack and the full Far Cry 3.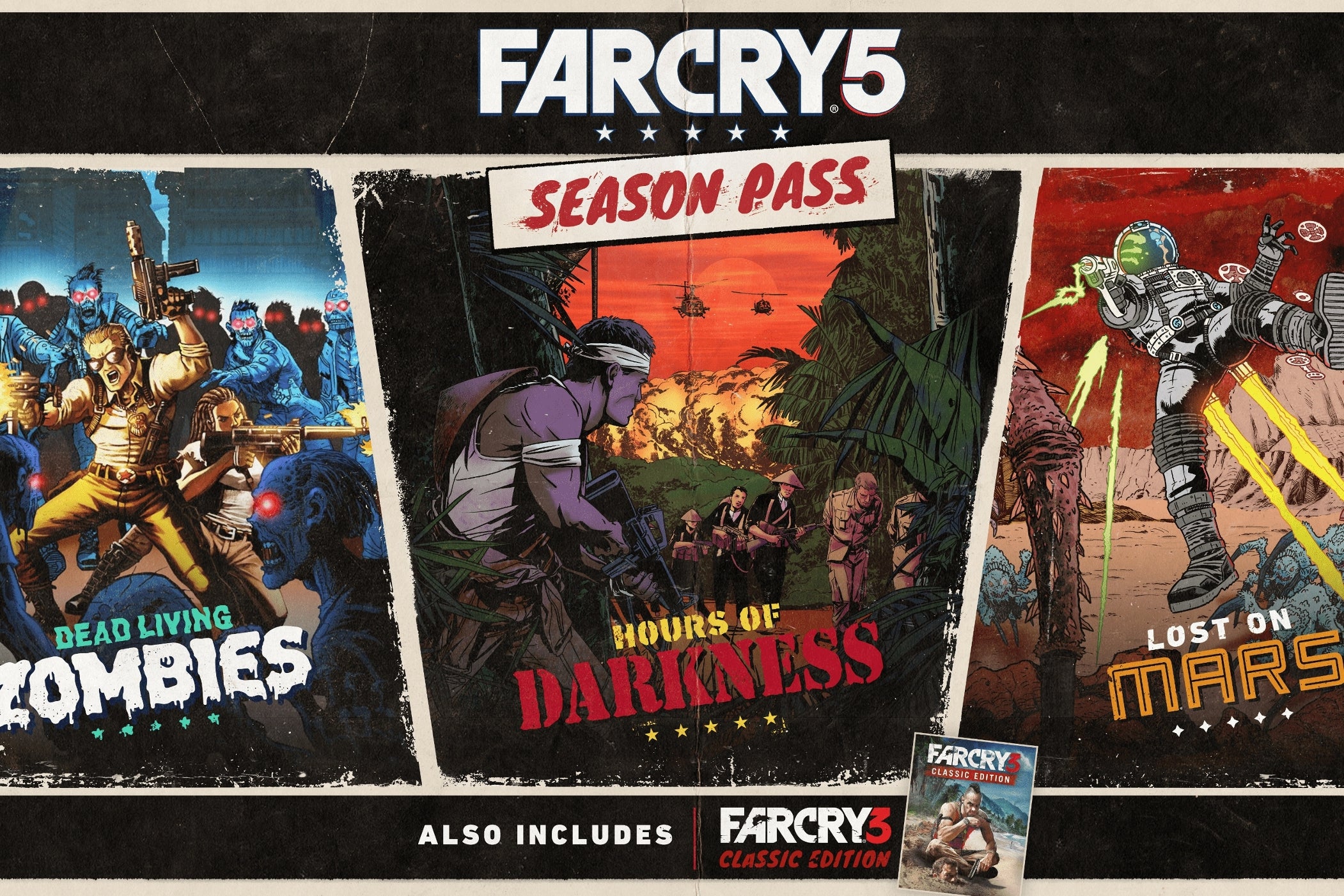 Ubisoft has announced a bizarre trio of DLC packs coming as part of Far Cry 5's season pass.
The first DLC will be set in Vietnam and pit you against the Viet Cong. The second will be a B-movie-inspired zombies pack. The last will be set on Mars, where you fight alien arachnids.
As a reminder, Far Cry 5 is set in present day Montana, USA.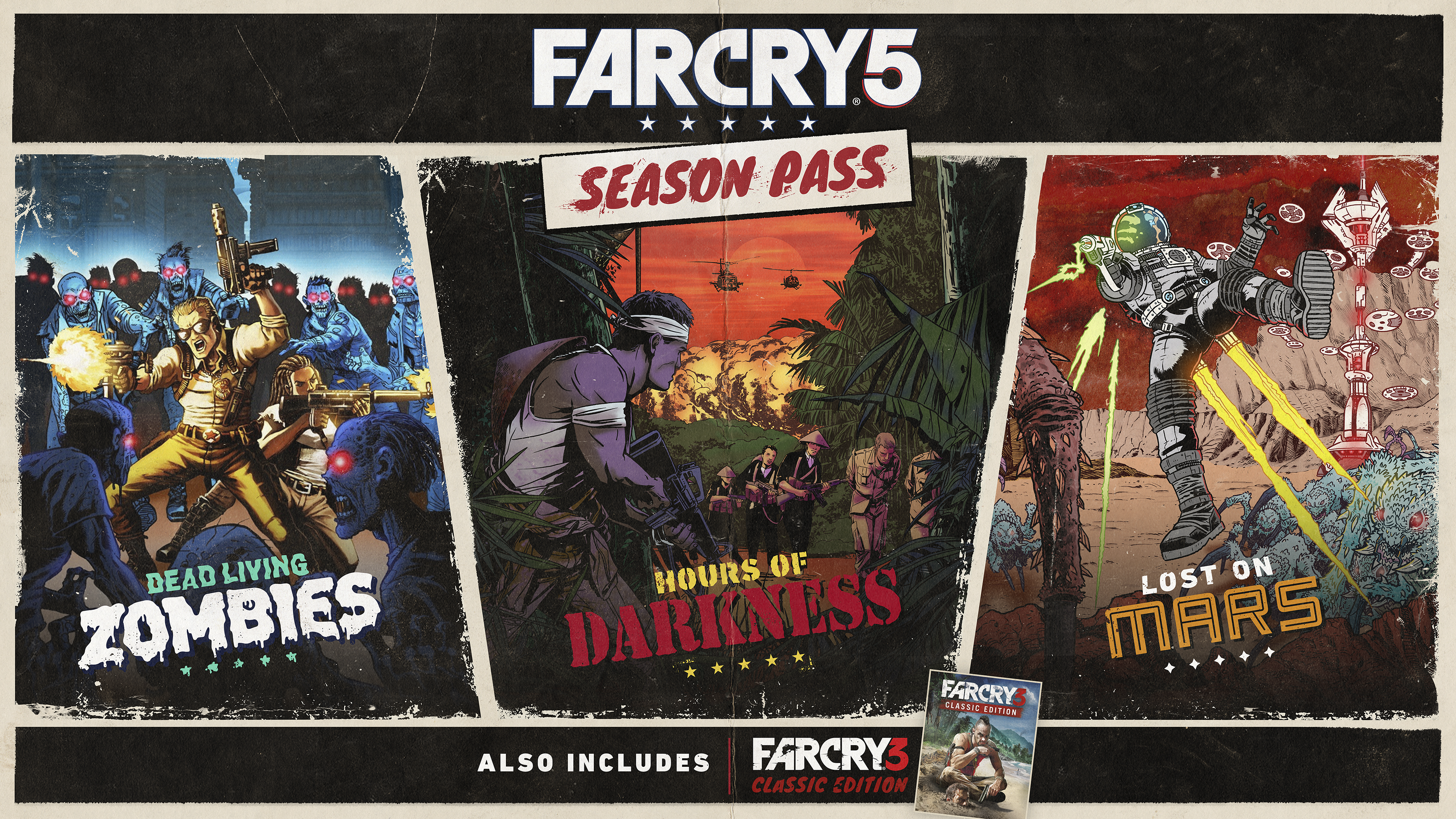 And that's not all - the season pass also includes a downloadable copy of the series' high point to date: Far Cry 3, AKA the one with Vaas.
Ubisoft will release Far Cry 3 for PlayStation 4 and Xbox One this summer, but Far Cry 5 owners get the game a month early as part of the season pass.
Today also brings a new story trailer for Far Cry 5. See it below:
Far Cry 5 is now less than two months away - it arrives on 27th March. This isn't the first time Ubisoft has decided to go all-out with its DLC, either - Far Cry 3 fans will remember the deliciously loopy sci-fi expandalone Far Cry 3: Blood Dragon.