Far Cry 5 debut trailer teases new setting
UPDATE: Artwork hints at religious overtones, shows main characters.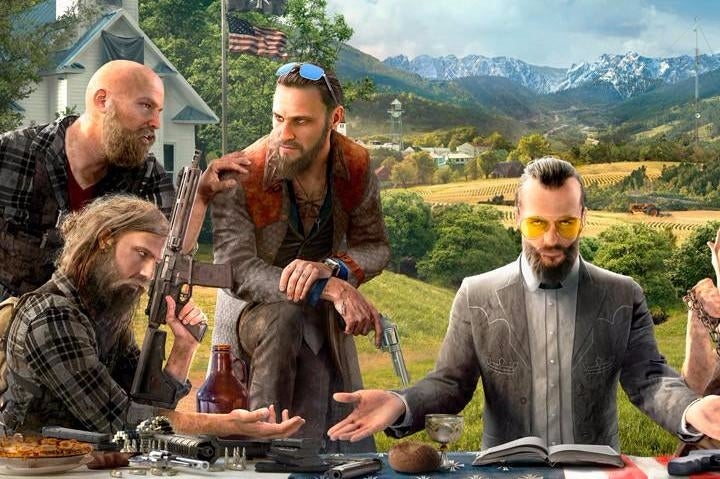 UPDATE 24/5/17 5.05pm: Here's our first look at artwork from Far Cry 5, showing its cast of main characters: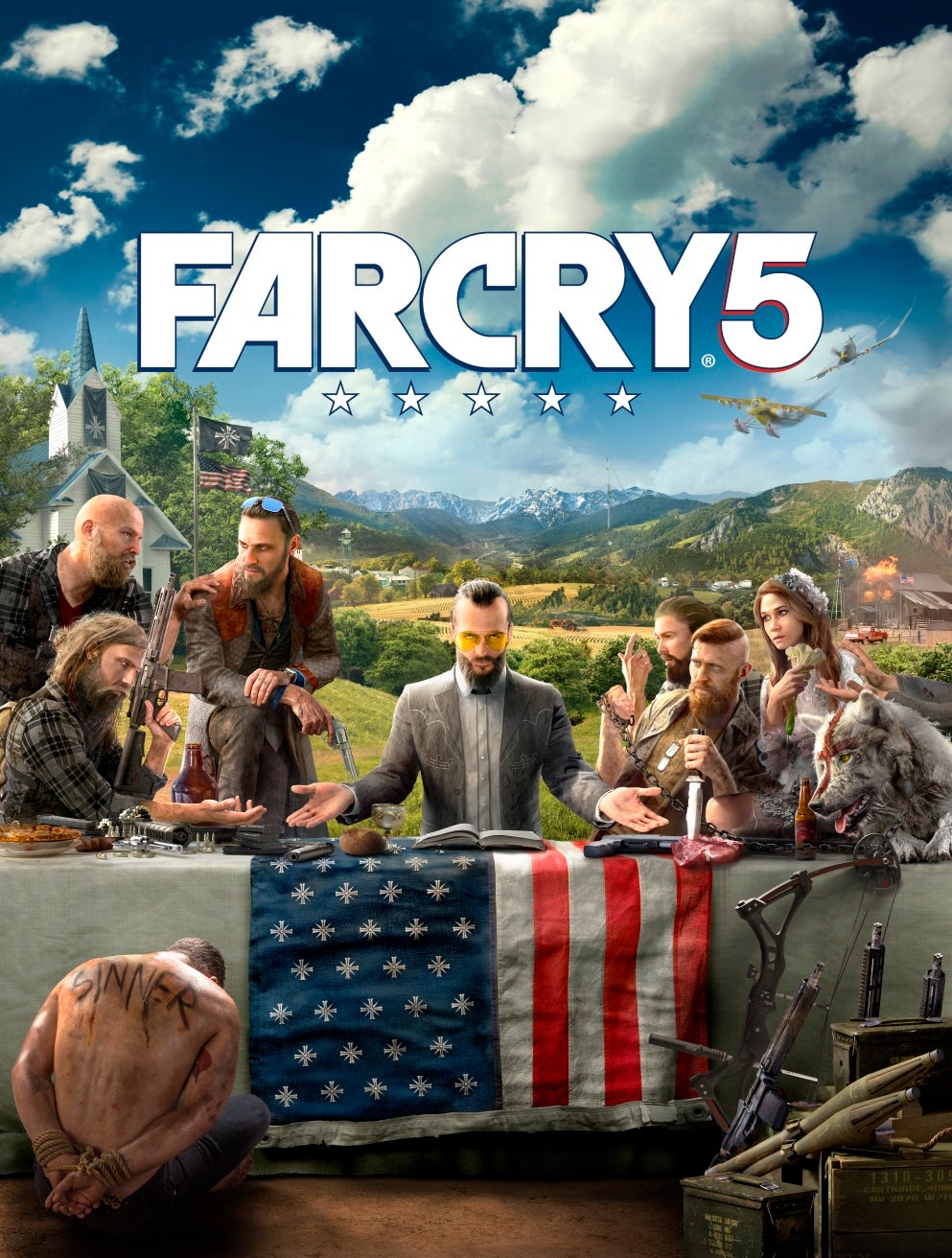 There's a number of religious overtones to the image - its mimicry of da Vinci's famous Last Supper painting, the church in the background, the crosses on both the church's flag and the Stars and Stripes, and the character in the centre of the picture with a book - presumably the bible.
There's also a pile of weaponry - heavy rockets and a souped up crossbow.
Not to mention the planes in the background - will Far Cry be taking to the air?
The game's full reveal is set for this Friday, 26th May.
---
ORIGNAL STORY 22/5/17 5.25pm: The rumours are true: Far Cry 5 will be set in Montana, Ubisoft confirmed in a teaser trailer for the next entry in the open-world shooter series.
More specifically, it will be set in a rural wilderness known as Hope County, which based on a cursory Google search does not appear to be a real place.
Another teaser trailer suggests a modern setting due to the use of power lines adorning the countryside. Look closely in this trailer and you'll see a man repeatedly slamming another person's skull into a church bell.
Ubisoft teased a full reveal of Far Cry 5 will follow this Friday, 26th May.