Fan-made Mother 4 gets a gameplay trailer
Talk to dogs. Be a drag. Stargaze.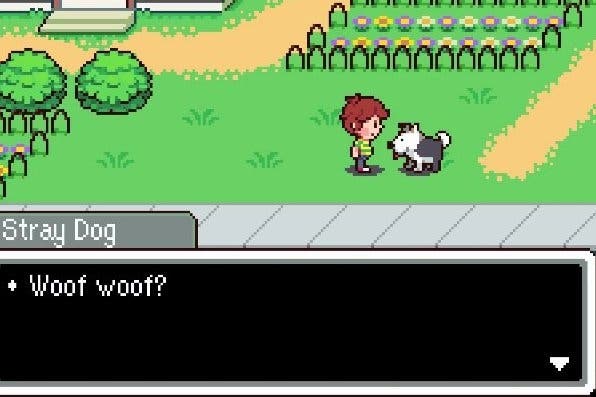 A group of diehard Mother fans have been making a spiritual successor to Shigesato Itoi's beloved RPG series that includes Earthbound. Now, the folks behind it have released the first gameplay trailer detailing several of the activities you can do in this unofficial sequel.
Since this is a fan-made product, it will be released as a free download on PC, Mac and Linux this summer. "The Mother 4 team is not affiliated, associated, authorised, endorsed by, or in any way officially connected with Nintendo of America Inc., Shigesato Itoi, HAL Laboratory, Inc., or any of its subsidiaries or its affiliates," the developers stated. Worst case scenario the game will have to be renamed.
It does look like it captures the spirit of Mother/Earthbound rather well, even if Itoi isn't behind the helm of this one. The game puts you in the role of three kids and a biker gang tasked with uncovering the "Modern Men" conspiracy. "From bustling urban streets to secret volcano bases, all kinds of oddball thugs and impossible monsters stand in their way... but everything should be okay if they don't forget to write home!" the developer stated in the description of its latest trailer.