Fan-made MMO Starcraft: Universe enters Kickstarter
UPDATE: Funded with just over a day to go.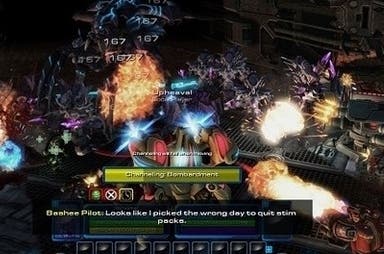 UPDATE: The Starcraft: Universe Kickstarter campaign has met its goal of $80K with only 32 hours to go.
The current tally lies at $80, 557. Its next stretch goal is at $100K where Zerg will be added as a character class. Following that, at $135K a PvP zone will be added along with female character models for all classes.
Original Story: Last February a group of dedicated fans released a playable prologue to its impressive Starcraft 2 mod, Starcraft: Universe, which turns Blizzard's sci-fi opus into a third-person MMORPG ala World of Warcraft. At the time, developer Upheaval Arts was looking to raise money by asking for donations on its main site, but now it's launched a more official crowdfunding campaign in the form of a Kickstarter.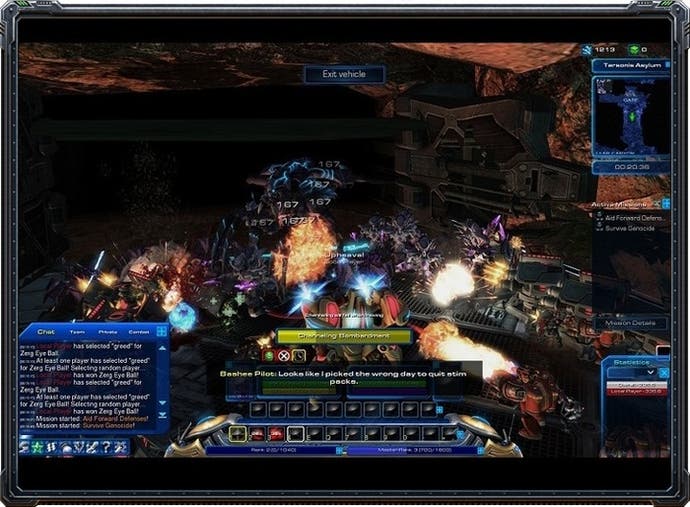 The developer is looking to accrue $80K for this hugely ambitious mod. While Starcraft: Universe will be free-to-play, those who donate to the cause will get extra goodies. $10 pledges award backers with a virtual pet in-game, while $15 comes with a digital soundtrack, and $35 grants backers access to all of the above plus a rare weapon, vehicle, and mystery box.
If Upheaval reaches its Kickstarter goal of $80K it will release a multiplayer beta of the mod that comes with an opening and closing story-based act. If it reaches over $100K it will add a playable Zerg class, at $135 a MOBA-like battle arena will be implemented, and at $175 a middle act will be added to flesh out the storyline.
Starcraft: Universe certainly looks impressive, given its humble beginnings when it was called World of Starcraft before Blizzard required that the developer change the name. Other than the title, Blizzard has been supportive of the fan-made project and it even considered the MMO mod's lead designer, Ryan Winzen, as a potential candidate to join the much loved studio. League of Legends developer Riot similarly sought Winzen out as a potential hire.
Starcraft: Universe may be a mod to Starcraft 2 - meaning it won't work on its own - but all it requires is the free Starcraft 2: Starter Edition, which can be obtained here.
So far Starcraft: Universe has raised $4346 of its $80K goal. It has 29 days to go before the 10th September deadline. See it in action in the pitch video below.