F1 2016 offers our first proper look at this year's wildest track
Baku Baku animal.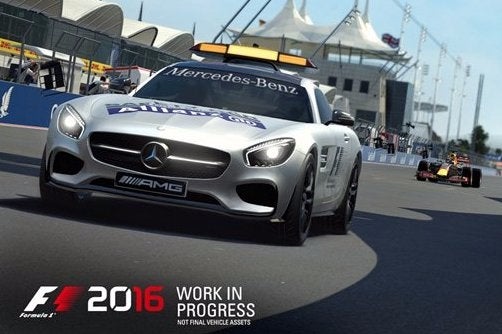 Codemasters has released the first official footage of its forthcoming F1 2016, giving us our best look yet at this weekend's all-new street race in Baku.
The Grand Prix in Azerbaijan is one of Formula 1's oddest exploits in some time, the street circuit boasting an expected top speed of 215mph while a castle wall acts as the apex of one of the many corners in the second-longest lap on the calendar. It all promises an unpredictable weekend.
Codemasters' F1 2016 is the series' second outing on the current generation of consoles, and it introduces the safety car and virtual safety car - both of which we'll be sure to see plenty of in Sunday's race around the tight confines of Baku - as well as the return of the career mode.