F1 2016 looks to have learnt some lessons from Dirt Rally
Codemasters goes deep with its latest racer.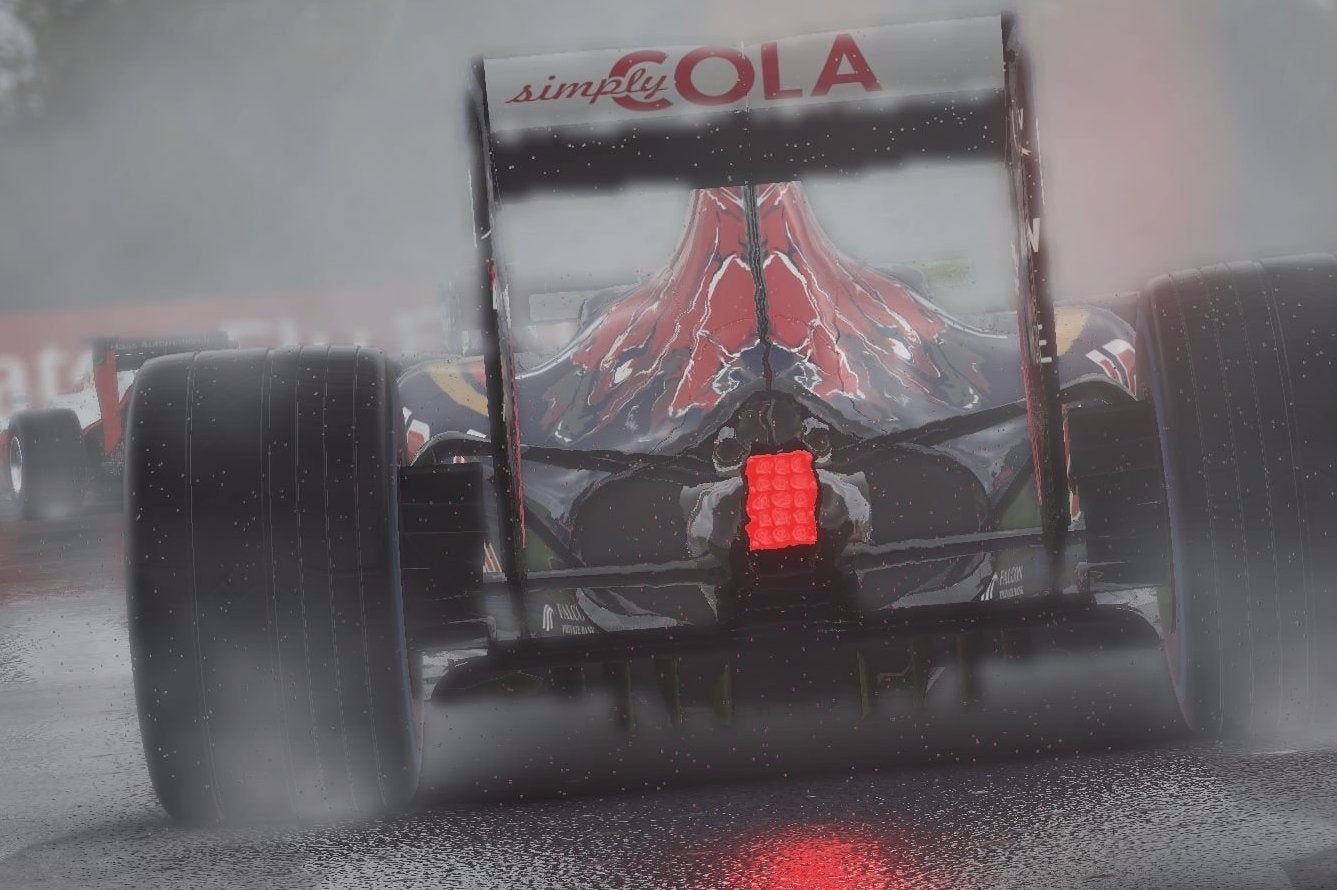 Well, this looks more like it. F1 2015 was a fine game, but it suffered from a little too much streamlining - not to trim back excess weight to gain performance in the spirit of the sport, but just to get the thing out for Codemasters' belated debut on Xbox One and PS4. F1 2016 is in some ways the game that 2015 should have been, restoring the career mode and features like the safety car as well as some of the other trimmings that had come to be expected of the series. But saying that is almost a disservice to what's going on here. F1 2016 looks like it could be much more than that.
Here's a driving game that's not afraid to geek out, and the way F1 2016 revels in the nitty gritty of the sport puts to mind the petrol-headed detail of Dirt Rally. Perhaps after all those years dithering in shallower waters, Codemasters has learnt that it's okay to dive deep and go a little hardcore. In its own way, F1 2016 feels like the deepest, most nerdy game to benefit from the official licence since the age of Geoff Crammond's exquisite sims.
Take any race weekend that forms part of your career. Choose your programme on one of Friday's free practice sessions, whether that's plain acclimatisation - achieved through negotiating a series of gates on-track that complement the driving line - or working on acquiring data on the different compounds of tyre available to you. Perform a qualifying simulation, or see how long runs will work out - then get back into the pits and glory in all the hard data you're presented with, with delicious screens stacked with graphs lying in wait.
Perform those tasks and you're afforded development points that can be placed back into the car - a neat levelling system that ties together a career mode that can span up to 10 seasons. It deviates slightly from the sport by not limiting you to a certain amount of upgrade tokens over the course of the season, but that's only in order to make progressing a team like Haas or Manor that much more tangible and fun. You can even focus on succeeding where Honda's best have failed, making something of the power unit that sits limply in the McLaren at the moment and bringing some long overdue glory to the Woking team.
F1 2016's career seems much more open-armed than previous efforts, not limiting you to lower teams at the start and allowing you to jump straight into a Mercedes with your own custom avatar should you so wish. It's now possible to lose your drive, too, should you find yourself underperforming or just driving into your teammate once too often. Then you might perform what's now known as a Kvyat, relegated to a lower team. Affiliations work both ways, so it's perfectly possible to Max it too, going from a junior team like Toro Rosso to one of its big brothers like Red Bull.
Accommodating all this is a new front-end that harks back to F1 2010 - and indeed Dirt 2 - with a virtual paddock that's peppered with recognisable faces. Here you'll convene with your agent and development manager, as well as spot the likes of Sky F1's David Croft and Anthony Davidson, as well as team principals such as Toto Wolff and Guenther Steiner. And it might just be me, but the idea of a digital Maurizio Arrivabene - the ultimate Italian Stallion for those with more discerning tastes - is one of the most exciting prospects in gaming this year. It'll certainly make my mum happy.
That nerdiness has found its way on-track too. The safety car returns, complemented by its virtual brethren that demands you stick to a designated delta time over the course of a lap. Elsewhere the five second penalty is in, pit lane speeding is possible thanks to an all-new, more involved system when you peel off and manual starts are now an option. In keeping with the article de rigueur in the sport right now, exceeding track limits is also punished - and in multiplayer you can choose the severity of the rule's implementation.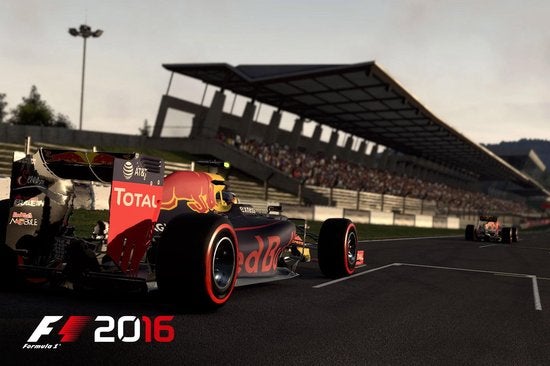 Then there's the addition of the formation lap, a feature that's surprising in its implementation in that I can't fathom who possibly could have asked for it. The new in-game HUD - one that imparts much more detail - lets you see how well you're managing the temperatures of the car, but disappointingly you're not able to line the car up yourself on the grid (or reverse into place as Pascal Wehrlein did earlier this year, amazingly with no consequence). It's entirely optional, of course, and I'm sure someone's happy out there that it's found its way in.
All the new additions make for what's set to be the most fully featured F1 game yet, under Codemasters' watch at least, all folded on top of the fine fundamentals of F1 2015. There have been some tweaks there - driving in adverse weather conditions is much trickier than it was last year, with cars slipping out with the slightest provocation when the heavens open. And, in a welcome deviation from the sport itself, races will actually run when it's properly wet without the safety car coming out. F1 2016 looks to do a wonderful job of replicating the minutiae of the sport, but it's smart enough to know when to make a break from reality. Not long to go now to see if Codemasters continues its winning streak, with F1 2016 out bang in the middle of the season's summer break on August 19th.