F1 2011 a PlayStation Vita launch game
First gameplay trailer revealed.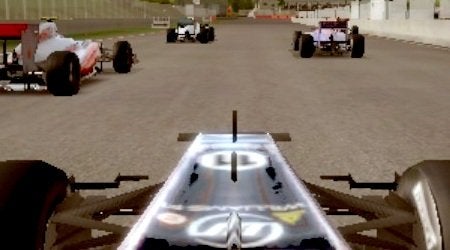 F1 2011 is a PlayStation Vita launch game, Codemasters has announced.
It releases alongside the Sony handheld on 22nd February 2012. A gameplay video is below.
The Vita version contains all the official teams, drivers and circuits from the home console and PC version. You can play a full season, including practice and qualifying sessions, enter a Grand Prix or try Time Trial mode.
Codemasters said its Challenge mode was perfect for portable play. Here, you complete objectives including checkpoint, gate and overtaking challenges.
There's multiplayer, too. Grand Prix races are for up to four players. You can go head to head in Time Trials, and there's a two-on-two co-op career mode. The multiplayer modes can be played online and via the Vita's WLAN connection.
F1 2011 on Vita is co-developed by Codemasters Birmingham and Sumo Digital, the studio responsible for OutRun Online Arcade and Sonic & Sega All Stars Racing.