Explosive Battlefield 3 Armored Kill trailer offers first glimpse at gameplay
All out vehicle warfare.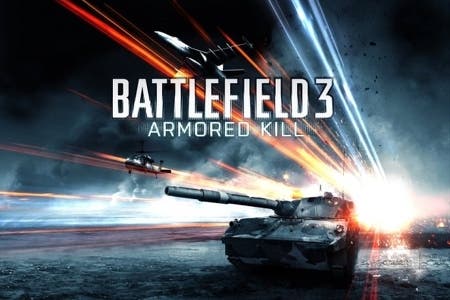 EA has released the first gameplay trailer for Battlefield 3 expansion Armored Kill, out in September 2012.
It showcases the snow-capped Alborz Mountain and the open terrain in the Bandar Desert, the largest map in Battlefield history.
Armored Kill includes four new maps, five new assignments and five new vehicle types, including ATVs, mobile artillery and tanks. There are over 20 vehicle specific unlocks, and you'll be able to spawn in the all-new gunship.
Also, there is a new Tank Superiority mode, where heavy vehicles fight to control key areas of the map.
Battlefield 3 Premium members get two weeks early access to Armored Kill as well as Battlefield 3: Aftermath, due out in December, and Battlefield: End Game, due out in March 2013.
The trailer launches a day after Battlefield developer DICE moved to reassure fans that there was plenty still to come from Battlefield 3 - despite the early announcement of Battlefield 4.