Ex-Metroid Prime devs announce twin-stick shooter Dead Star
A 10 vs 10 shmup with procedurally generated maps.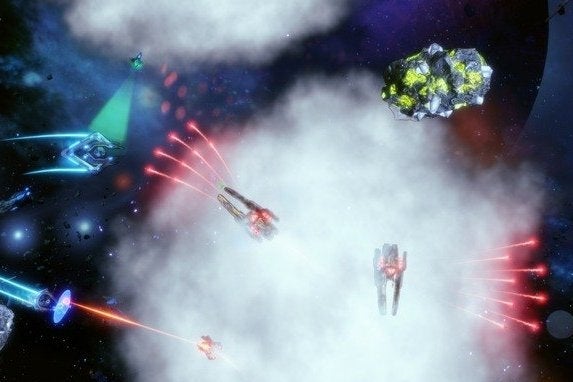 Armature Studios - the Austin-based studio founded by ex-Retro Studios folks after the completion of Metroid Prime 3 - have announced a new twin-stick shooter entitled Dead Star.
As reported by IGN, Dead Star will over 10 vs 10 multiplayer matches set on procedurally generated maps.
Armature has assisted in several ports of other video games, but the only original work it's developed so far is Batman: Arkham Origins Blackgate. That being said, it's working with Keiji Inafune's studio Comcept on Recore, a game about a woman and her robot dog companion in a desert wasteland.
Dead Star is set for a PS4 and PC release in early 2016.