Ex-Assassin's Creed 3 director's co-op puzzler Tiny Brains now confirmed for PS4
Four super-powered critters equals loads of open-ended solutions.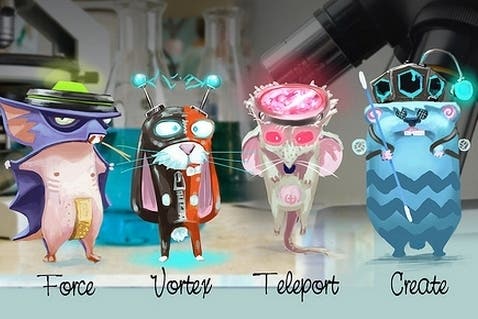 Four-player co-op puzzler Tiny Brains has been confirmed for PS4.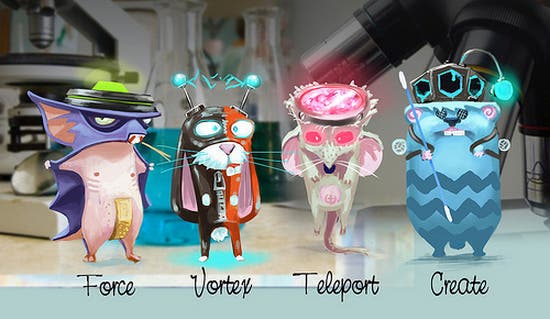 Tiny Brains is the debut title by Montreal-based indie outfit Spearhead Games, which was founded by Assassin's Creed 3's design director Simon Darveau and a few ex-Dead Space 3 devs.
The game places four players in the roles of super-powered animals tasked with solving puzzles that a mad scientist keeps chucking at them. By using their powers of creation, teleportation, force, and protection, the quartet can bypass the challenges in any number of ways. According to Darveau's post on the PlayStation Blog, the developer has discovered 16 different ways to complete the first level alone.
"From the beginning, we set out to make a game that turns strangers into friends, and our PAX experiment confirmed our hypothesis," said Darveau. "In Tiny Brains, players can't get by without talking to each other. They really need to collaborate as every character's power is required to solve puzzles."
"Since there's no one 'right' answer to a given challenge, the right way becomes how the playtesters agree to move forward, based on what they think as individuals and how they want to work with each other."