Tiny Brains dated for early December on PS4
Narrowly missing its original console launch date.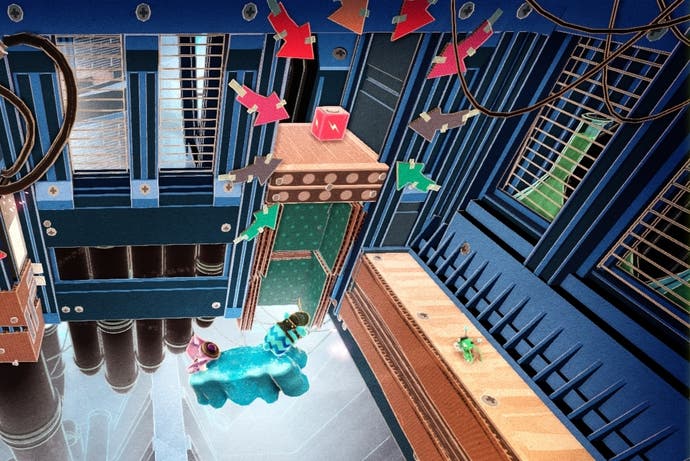 Co-op action puzzler Tiny Brains is now dated for a PS4 launch on 11th December in Europe and 3rd December in North America.
Originally slated to be a launch title, the cartoony isometric game about super-powered lab animals got postponed at the last minute.
Developer Spearhead Games co-founder Simon Darveau explained on the PlayStation Blog that he wants Tiny Brains to be a nostalgic throwback to the days of local multiplayer (though co-op is available online as well on a drop-in/drop-out basis). "The launch of the PS4 marks the beginning of an exciting time for gaming, with new technology letting us play with more people, more often. It hearkens back to those 'good old days' when you had new technology to show friends, and everyone wanted to come to your house to play," said Darveau. "We're incredibly happy that our first game, Tiny Brains, is a part of that. With it, I feel that we're bridging the old and the new of multiplayer, co-operative gaming."
The levels in Tiny Brains will alter depending on how many people are playing. While possible in single-player, Darveau is really pushing the co-operative angle. "In order to progress through the mad scientist's diabolical laboratory, all four critters must work together," he noted. "This means a lot of shouting, a lot of communication, a lot of chaos, and a hell of a lot of fun."
Check out Tiny Brains in action in its new trailer below.