Everything announced in Sony's PlayStation State of Play
Exoprimal! The DioField Chronicle! Valkyrie Elysium! More!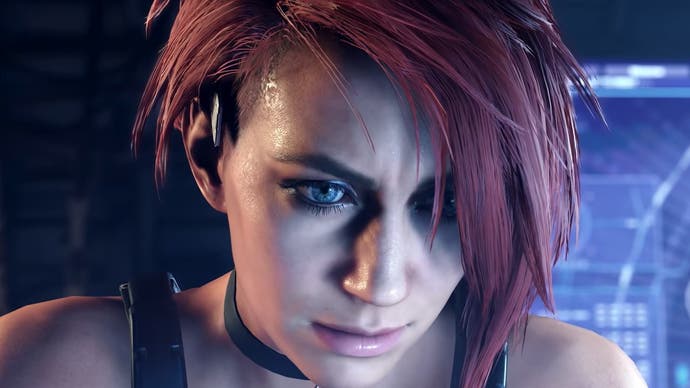 The PlayStation State of Play is finished! In case you missed it, here's everything announced during the broadcast, including all the trailers.
(Unfortunately we didn't see the likes of Final Fantasy 16, the next entry in the Final Fantasy 7 Remake series, nor Street Fighter 6 - perhaps I was the only person holding out hope for that last one!)
State of Play kicked off with the announcement of Exoprimal, a new 2023 co-op action game from Capcom in which you fight loads of dinosaurs. No, it's not Dino Crisis. Perhaps that's a good thing.
Next up we got a fresh trailer for Ghostwire: Tokyo, which is due out later this month.
Onwards! State of Play brought us a brief look at Square Enix's Stranger of Paradise: Final Fantasy Origin, which is due out 18th March. As had already leaked, a demo is out now.
Moving on, we saw a new trailer for Square Enix's recently-delayed Forspoken. This one's out 11th October, and is developed by Luminous Productions.
Next, a trailer for Gundam Evolution, due out later this year. A network test is slated for the spring.
There's a retro Teenage Mutant Ninja Turtles game collection, called The Cowabunga Collection, from Konami due out this year.
GigaBash is a kaijū brawler due out in 2022.
JoJo's Bizarre Adventure: All Star Battle R is a remake of 2013 fighting game JoJo's Bizarre Adventure: All Star Battle. It's due out early autumn.
We got another look at Trek to Yomi, the black and white slasher inspired by old samurai movies.
Next! PS5 exclusive Returnal gets the Ascension update, which brings campaign co-op and a new survival mode via a free patch this month.
State of Play ended with two new games from Square Enix. The first is a strategy RPG called The DioField Chronicle. It's due out this year. Trailer below:
The second is an action RPG called Valkyrie Elysium, also due out in 2022.
That's your lot! Go on, give us your verdict. What did you think of Sony's State of Play? Anything take your fancy?