Nintendo launches 3DS eShop sale in Europe
Mario! Zelda! Pullblox! More Mario!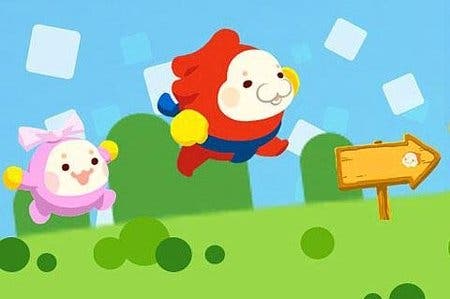 Top 3DS downloadable titles will have their prices cut by 20 per cent over the next fortnight, Nintendo has announced.
The promotion is divided into two week-long sales, designed to celebrate the eShop's one year anniversary.
Week one offers 20 per cent off of 9/10 Nintendo gem Pullblox, plus Virtual Console classics The Legend of Zelda: Link's Awakening DX and Super Mario Land.
Week two includes savings on Ninendo-made cowboy tower defense title Dillon's Rolling Western and creature creation game Freakyforms. Game Boy classic Super Mario Land 2: 6 Golden Coins will also be discounted.
Full sale details lie below:
22nd - 28th June
Pullblox - £4.30
Zen Pinball 3D - £3.60
Let's Golf! 3D - £4.30
The Legend of Zelda: Link's Awakening DX - £4.30
Super Mario Land - £2.90
28th June - 5th July
Dillon's Rolling Western
Freakyforms: Your Creations, Alive!
Fun! Fun! Minigolf Touch!
Mighty Switch Force!
Super Mario Land 2: 6 Golden Coins