Eurogamer's Rezzed 2012 Game of the Show: Hotline Miami set for Steam
Miami vice.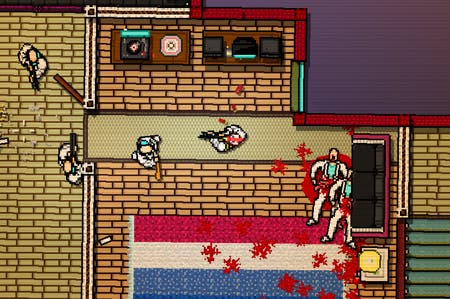 Top down f***-'em-up Hotline Miami will be coming to Steam, a new trailer has revealed.
Indie developer Jonatan "Cactus" Söderström's violent neon action showcase was the winner of Eurogamer's prestigious Game of the Show award at Rezzed 2012.
"The simple, lightning-fast controls (WASD and mouse buttons), sharp stabs of gameplay (you die constantly and hit R to respawn immediately) and bright, noisy aesthetics all suck you under," wrote Tom Bramwell when he crowned it Game of Show. "Once you're in the loop of spawn/plan/execute/fail/respawn you feel submerged. It's practically synaesthetic."
If you're lucky enough to be at Gamecom this week, Hotline Miami will be playable at Steam's booth in Hall 7, C30.
If you're not, then watch this Steam announcement trailer and despair.