Epic announces Infinity Blade: Dungeons
Capps: new iPad has more memory than PS3, Xbox 360.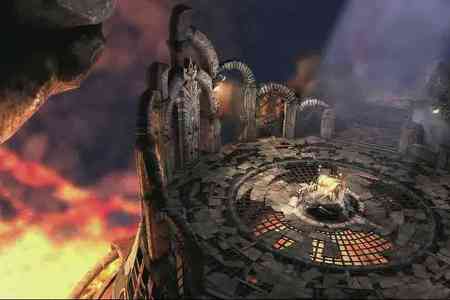 Epic has announced Infinity Blade: Dungeons.
Epic president Mike Capps took to the stage at Apple's San Francisco press conference this evening to unveil the sequel running on the new iPad.
"This new device has more memory and higher screen resolution than an Xbox 360 or PS3," he said.
During an impressive live demo, Capps said Dungeons is "only going to look like this and play like this on the new iPad".
"The Unreal engine is unleashing the power of the new iPad," he added.
The game is a dungeon crawler similar to Diablo which drops the series' standard over-the-shoulder viewpoint.
It's set several thousand years prior to the events of the previous Infinity Blade series. You play an apprentice weaponsmith who serves the Master of the Forge. Your quest: to collect and craft minerals to create the legendary Infinity Blade.
Epic touted the game's "dynamic camera system" that takes you in and out of battle, weapon crafting and exploration.
No release date was mentioned, just that it was "coming soon".