Endless Space 2 and Endless Legend are free to try this weekend on Steam
As part of Amplitude's 10th anniversary celebrations.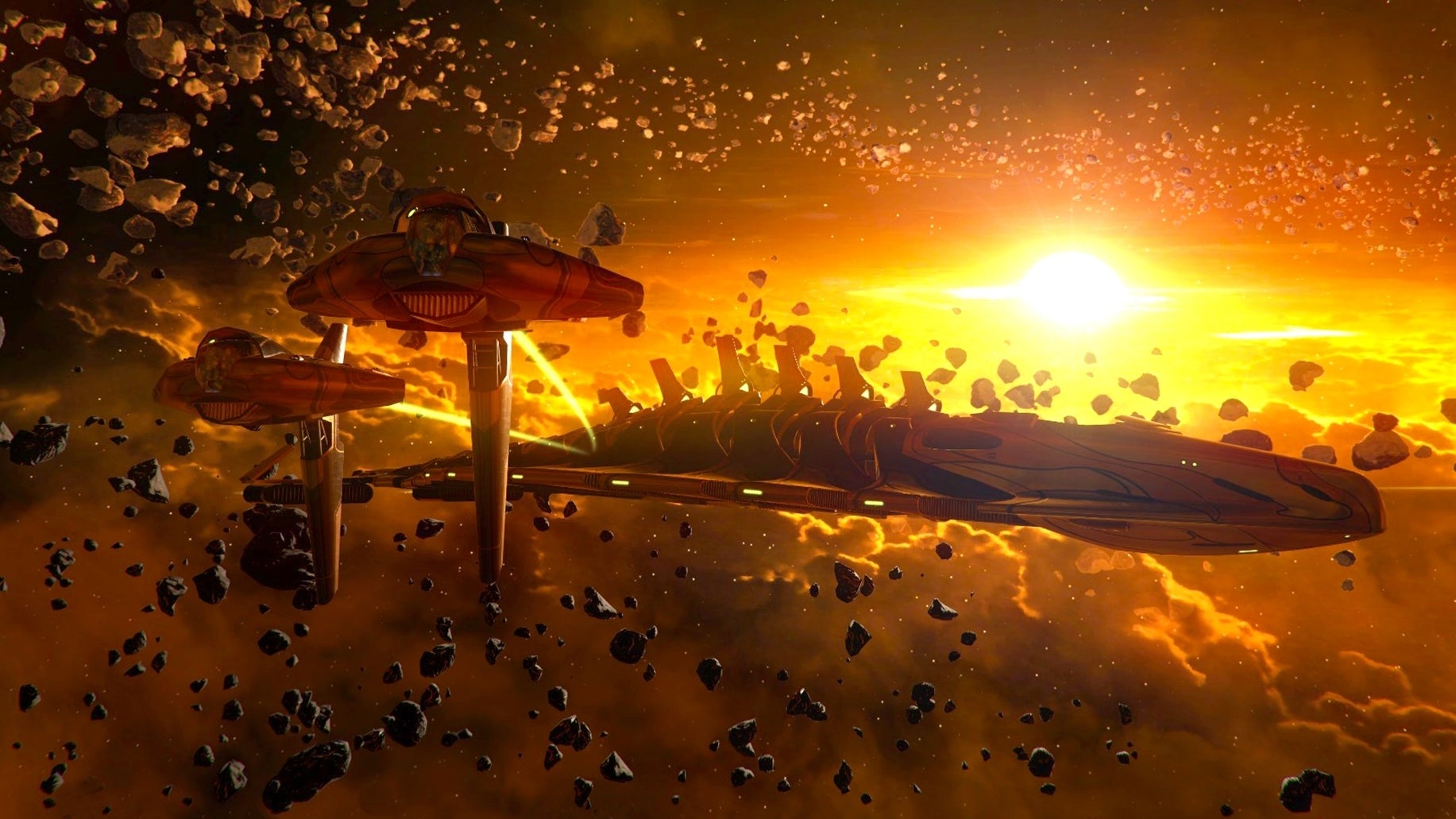 Amplitude, the developer currently beavering away on wonderful-looking historical strategy game Humankind for release later this year, is currently in the throes of its tenth anniversary celebrations, and it's made its three biggest games - Dungeon of the Endless, Endless Space 2, and Endless Legend - free to try this weekend on Steam as part of the revelry.
Each January, Amplitude gives itself a well-deserved birthday pat on the back under the guise of its Endless Day celebrations, but it's decided to retire that moniker for 2021, given Humankind's conspicuous lack of an 'Endless' in the title. Instead, this year marks the studio's inaugural Amplified event, which is set to conclude on Sunday, 24th January.
Perhaps the most immediately exciting news is the opportunity to play Amplitude's sci-fi strategy game Endless Space 2, fantasy 4X Endless Legend, and rogue-like tactical action affair Dungeon of the Endless - all enormously enjoyable games, by the way, if you haven't yet had the pleasure - at no cost on Steam for the duration of the event.
Amplitude's back catalogue is discounted by up to 75% off too, should your free-play time prove sufficiently fulfilling to tempt you into a purchase. And those wanting absolutely everything can pre-order the Endless Universe Collection, which includes Dungeon of the Endless, Endless Legend, and Endless Space 2 - plus all associated expansions - for £46.82.
Notably, the Endless Universe Collection also includes two new "minor DLC" expansions for Endless Legend and Endless Space 2, announced as part of the studio's celebrations.
Endless Space 2: Dark Matter, as the first is known, includes 12 new quests "that view the Endless Universe from the underbelly of events and discoveries that have, on occasion, been dark indeed", while Endless Legend: Monstrous Tales features 20 new tales "enriched with monsters and myths from the depths of Auriga's mysterious and menacing history". Both expansions can be purchased individually for £1.99 apiece.
It is, of course, a busy time for Amplitude. Not only does Humankind finally launch on 22nd April, the developer is currently priming Dungeon of the Endless spiritual successor Endless Dungeon for release on PC, Switch, PlayStation 4, PlayStation 5, Xbox One, and Xbox Series X/S at some currently unspecified future point.