Endless Legend and Endless Space 2 are free to play until next week on Steam
And Endless Space 1 is "free forever" too.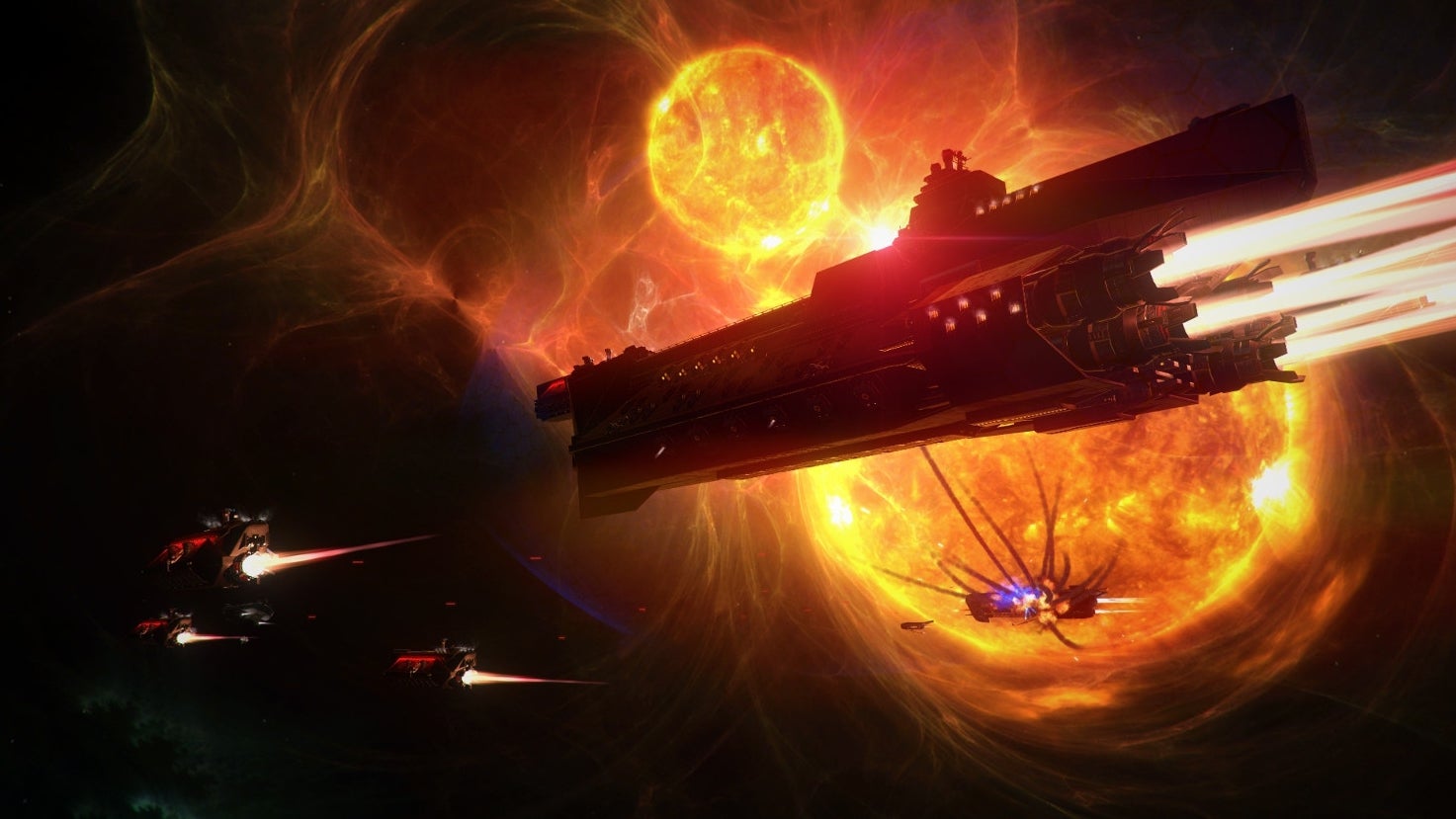 Developer Amplitude Studios' Endless series of strategy games, including Endless Legend and Endless Space 2 (but minus its predecessor, for reasons which will later become clear), is free to play on Steam until next week.
Amplitude's free weekend, which coincides with the launch of new expansions for Endless Space 2 and Endless Legend (titled Penumbra and Symbiosis respectively), runs from today, January 24th, until Monday, January 28th. During that time, the aforementioned Endless titles, plus Dungeon of the Endless, will be available to play for nowt.
That's not quite the end of it, however. Pretty much the entirety of Amplitude's back-catalogue is currently discounted on Steam, meaning that you can continue your strategic adventures for significantly less than the usual price once the free weekend is over.
Additionally, Amplitude is tracking the number of systems explored in Endless Space 2 throughout the free weekend. At certain milestones, "exclusive rewards" will be unlocked, and these will be gifted to everyone that owns the game in an upcoming patch. It's not clear what these rewards will be, but a similar event last year unlocked a range of different ship skins.
Lastly, Amplitude is giving away the Endless Space Collection (consisting of Endless Space 1 and all its DLC) for the princely sum of zero pence, and you can keep it forever - hence its absence from the free weekend roster. The catch is that you'll need to sign up to the developer's "video game co-creation platform" Games2Gether. If you'd rather not do that, however, you might be interested to know that the collection is also currently available for £1.49 on Steam.