EA Sports UFC joins EA Access next week
Becomes seventh game in the Vault.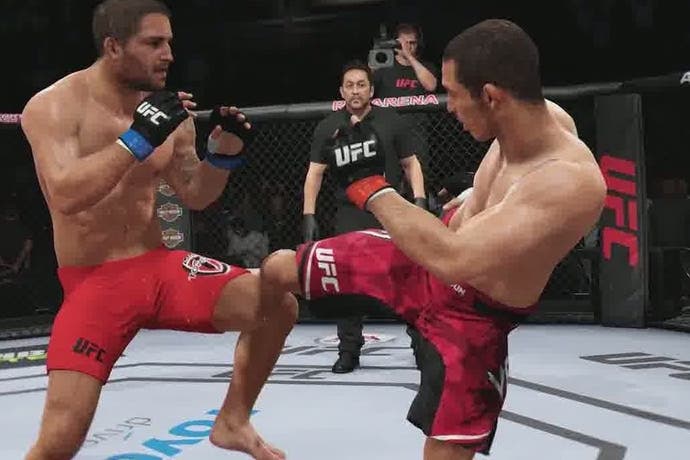 EA Sports UFC enters EA Access' Vault next week.
On 18th December UFC becomes the seventh game those who subscribe to EA Access can play. The entire game is playable, including online modes.
Jon Denton's EA Sports UFC review returned a seven out of 10. "EA Sports UFC is a game capable of brilliance," he wrote. "It's let down by some curious design decisions, signs of a team perhaps too interested in capturing non-essential moves seen on YouTube rather than nailing the essence of the sport. But when it flows against human competition, it offers beautiful destruction and glorious drama."
The games already in EA Access' Vault are Battlefield 4, Plants vs. Zombies Garden Warfare, Need For Speed Rivals, Madden NFL 25, FIFA 14, and Peggle 2.
Right now, EA Access is exclusive to Xbox One, where it costs £3.99 a month. "We don't think asking our fans to pay an additional $5 a month for this EA-specific program represents good value to the PlayStation gamer," Sony said, explaining why it's not on PlayStation 4.