EA Sports UFC 2 sets March release date
Who will the final pre-order bonus mystery fighter be?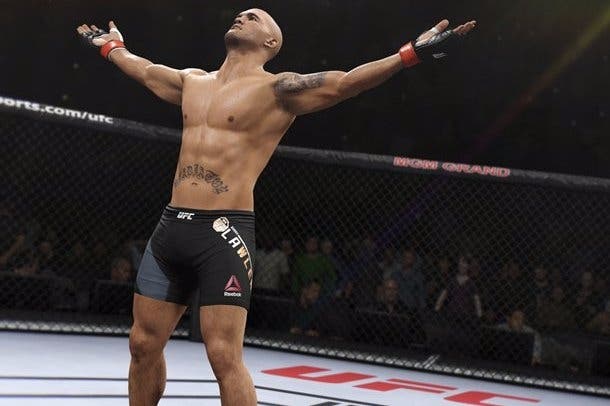 EA Sports UFC 2 will enter the ring on 17th March in the UK for PS4 and Xbox One.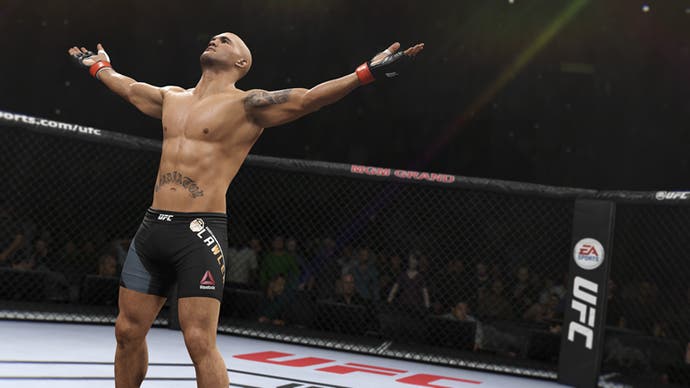 North Americans will receive it a couple of days earlier on 15th March.
Those who pre-order will gain access to Bas Rutten, Kazushi Sakuraba, and a Mystery Fighter. Who could it be?
"Our first two pre-order fighters, Bas Rutten and Kazushi Sakuraba are perfect additions to what is already the biggest roster ever for an official UFC game. Adding them is huge, and fans are going to go nuts when we reveal who the mystery fighter is," said creative director Brian Hayes.
"Whether fans want to play upcoming cards, recreate the outcome of recent fights, or go back to fight with MMA legends, we'll help them do that in the most authentic and exciting way ever in an MMA simulation."
EA Sports UFC 2 will feature a revamped Career Mode that lets players create female fighters - a first for the series. There will also be new game modes like KO Mode and UFC Ultimate Team, along with a Grapple Assist tool that offers visual cues to signal perfect takedowns, ground game transitions and submissions.
Eurogamer contributor Jon Denton found EA's first UFC title to be a promising start, even if it seemed slightly out of touch with the sport it's representing. "EA Sports UFC is a game capable of brilliance. It's let down by some curious design decisions, signs of a team perhaps too interested in capturing non-essential moves seen on YouTube rather than nailing the essence of the sport," he wrote in his EA Sports UFC review. "But when it flows against human competition, it offers beautiful destruction and glorious drama."