EA Sports: FIFA 19 cross-platform play "a net benefit to users"
But issues to work through with first-parties.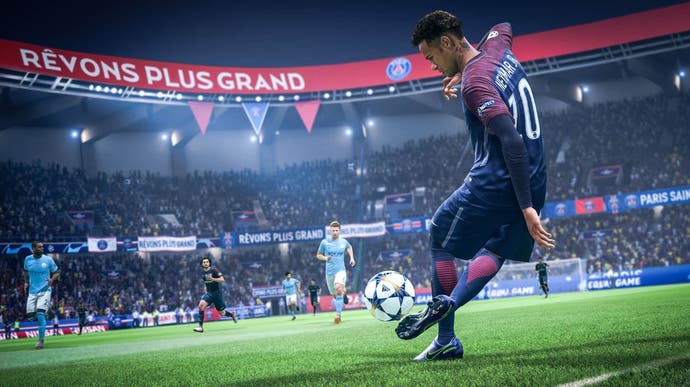 With cross-platform play once again in the spotlight after it emerged you can't use your Epic account on the Nintendo Switch version of Fortnite if you've used it on the PlayStation 4 version, many within the FIFA community have also wondered whether the feature might come to the world's biggest sports video game.
Currently, FIFA has no cross-platform play at all. Unlike, say, Rocket League, which lets PC players match with other players across PS4, Xbox One and Nintendo Switch (the PS4 can't be matched up with Xbox One nor Switch), FIFA does not let players on different platforms play together.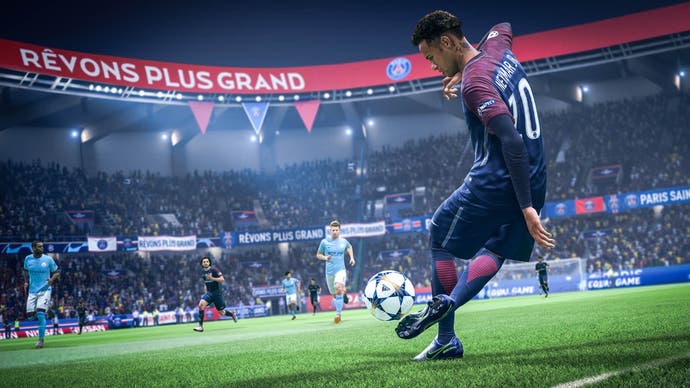 FIFA does not let you use one account across multiple platforms, either (FIFA players have long called for the ability to use the same account for a persistent FIFA Ultimate Team experience across console and PC). And the online FUT marketplace is platform specific, too, which limits market activity.
So, there are a lot of reasons why cross-platform play would be great for FIFA - and it sounds like the developers agree. In fact, FIFA creative director Matt Prior told Eurogamer at E3 this is something EA Sports has looked into.
"It's something we've looked at, and it's something we often talk about," he said, before suggesting first-party policy is to blame.
"There are a lot of issues to work through. I'm trying to be diplomatic here! There are a lot of issues to work through with various first parties. But Fortnite does that now with PC to consoles.
"From a consumer standpoint, it makes the community that much broader, which makes it that much more compelling."
When pressed, Prior stopped short of confirming cross-platform play would come to FIFA any time soon, but offered a glimmer of hope.
"It's something we're aware of," he said. "I'm not making any promises. But you've seen that [cross-platform play] happen for the first time very recently. If you'd asked me that a few years ago I'd probably have said, 'it's not going to happen. We'll monitor and see.' I think it would be a net benefit to the users.
"One day!"
On a personal note, as someone who invests a lot of time into FUT with each new iteration of FIFA, I'd love for some form of cross-platform account support. Being able to play FUT on the Nintendo Switch version of FIFA 19 on my way into work then, using the same account, dip in on PC during lunchtime before carrying on on console at home would be a fantastic way to play.