EA proposes Harry Potter dev closure
Consultation process begins at Bright Light.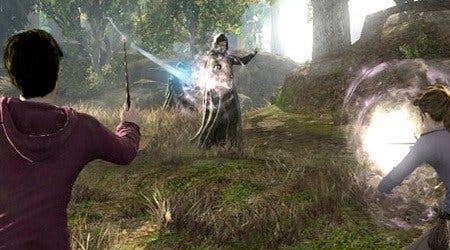 EA intends to close down Harry Potter developer Bright Light.
A consultation process with staff has begun at the Guildford-based studio, Eurogamer sister site GamesIndustry.biz reports.
"After a review of all current and future projects, Electronic Arts has started a formal consultation process with its Bright Light employees over the proposed closure of the studio," said EA.
"The proposed changes will help centralize development on future projects, reduce development costs and will allow for better knowledge and talent sharing within the organization."
EA will try to relocate staff, it said.
"Employees that are impacted will be considered for positions at other EA Studios including those in the UK.
"The UK is a vital centre of game development for EA and we intend to maintain a strong presence here."
It appears Harry Potter and the Deathly Hallows part 2 will be Bright Light's final game.
Eurogamer's Deathly Hallows part 2 review conjured up a 4/10.
"Devotees may still play along, through fandom obligation if nothing else," wrote reviewer Dan Whitehead, "but there's no spell that can change the fact that Harry Potter's videogame saga ends with a whimper rather than a bang."