Dwarf Fortress' updated map is a whole new world
Shining, shimmering, splendid.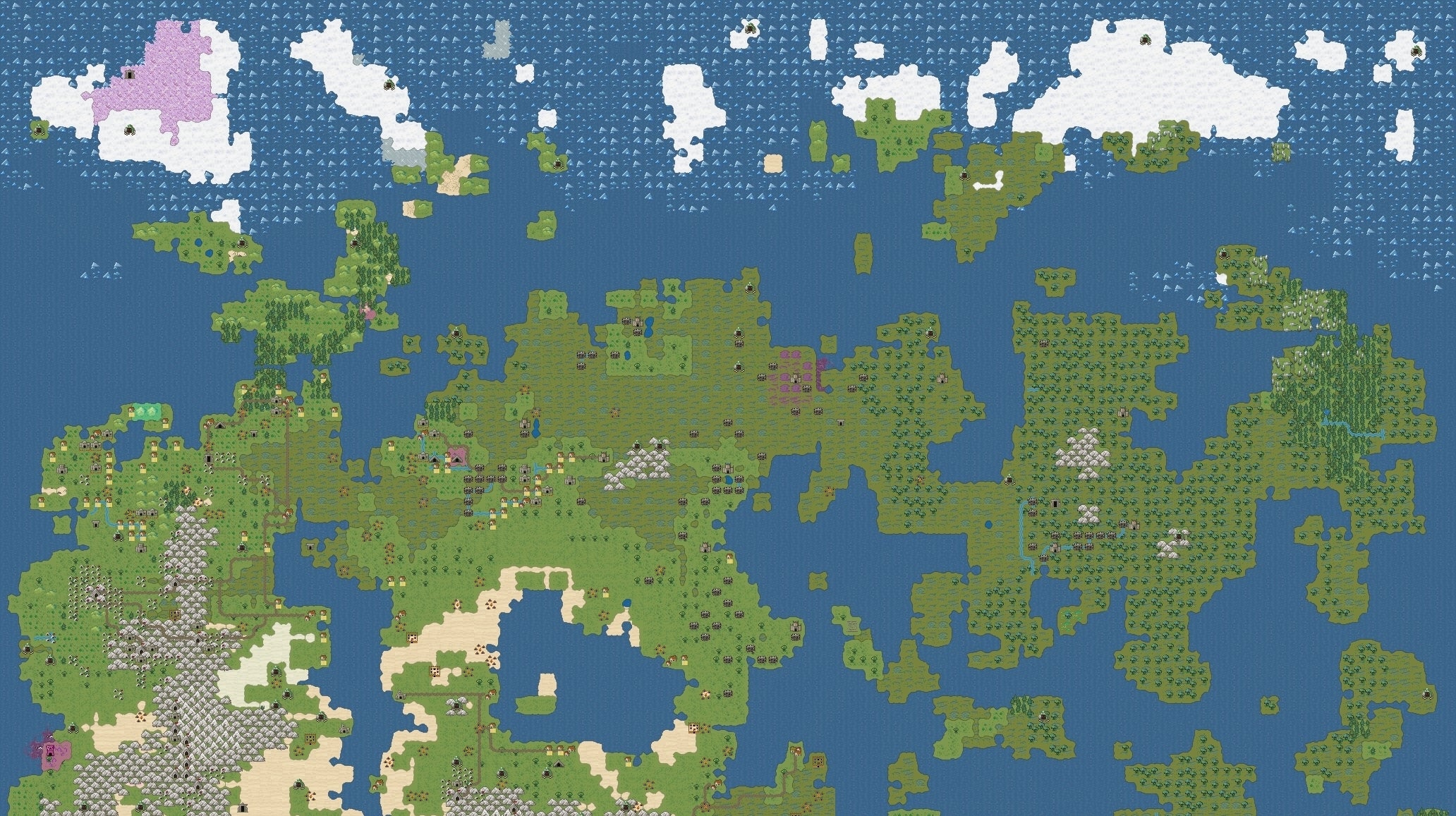 Work on the hotly-anticipated enhanced version of Dwarf Fortress continues. Now we have our first look at its updated map.
Here's the classic map, displayed using ASCII symbols.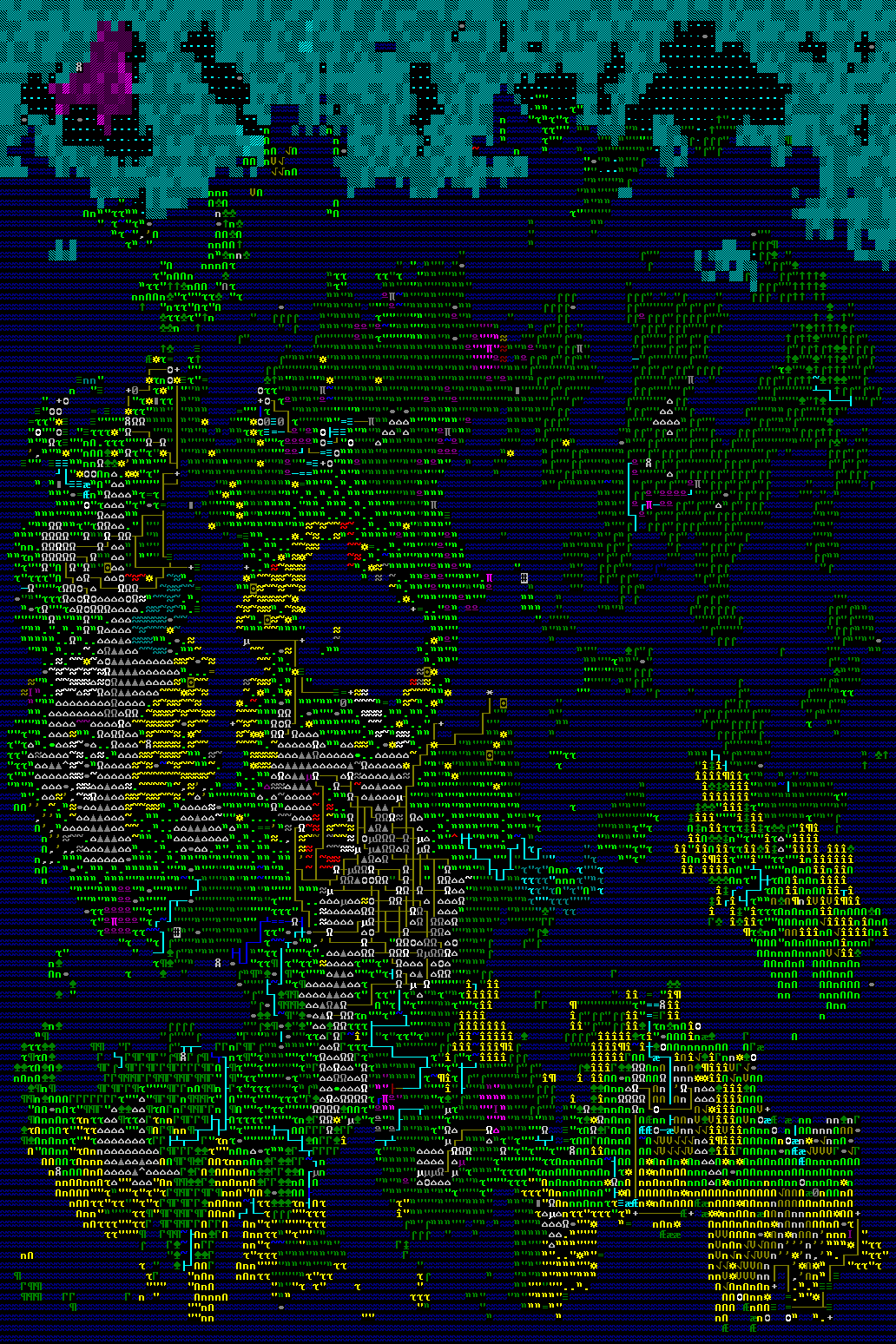 "This particular world is a medium sized 129x129 one (currently you can make a large world at 257x257, down to a pocket world at 17x17)," developer Tarn Adams said in a post on Dwarf Fortress' Steam page.
"If you haven't played before, even from the ASCII image, you can probably tell what is water versus land, and that the top is the icy part. And maybe find some trees and deserts. However, some of the other symbols are likely more difficult to distinguish, or maybe it just looks entirely unreadable."
And here's the work-in-progress graphical map of the same world: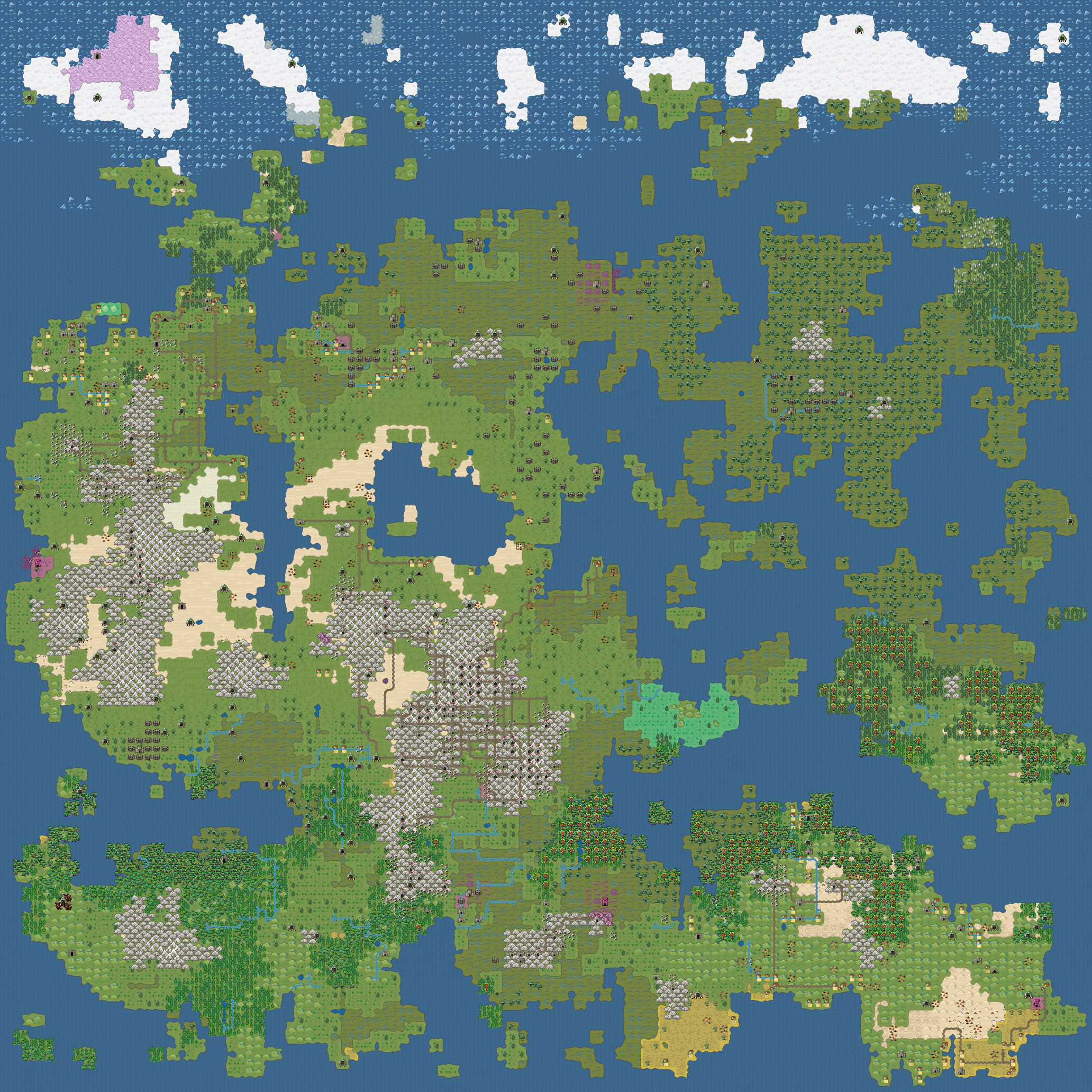 "The image is larger and square since we've moved from 8x12 ASCII glyphs to 16x16 tiles," Adams explained. "There's still quite a bit to do with river mouths and wetlands and oceans and mountains and trees and so on, of course. But we've arrived at a point where it accomplishes the goal of making the world map more easily understood and thought it would be fun to share."
The infamously complex but brilliant "infinite possibilities" simulation game, which has been worked on for over 16 years, finally launches on Valve's platform as a lifetime "living" project by brothers Tarn and Zach Adams. It'll include new art, music, Steam features and... graphics!
If you're unfamiliar with Dwarf Fortress, be sure to read Dan Pearson's wonderful feature, Learning to love Dwarf Fortress, gaming's deepest simulation. And of course ex-Eurogamer video person Chris Bratt did an episode of Here's A Thing about Dwarf Fortress and cats, which is well worth a watch.