Duos return to Apex Legends tomorrow as part of Valentine's Day celebrations
UPDATE: Delayed until Wednesday.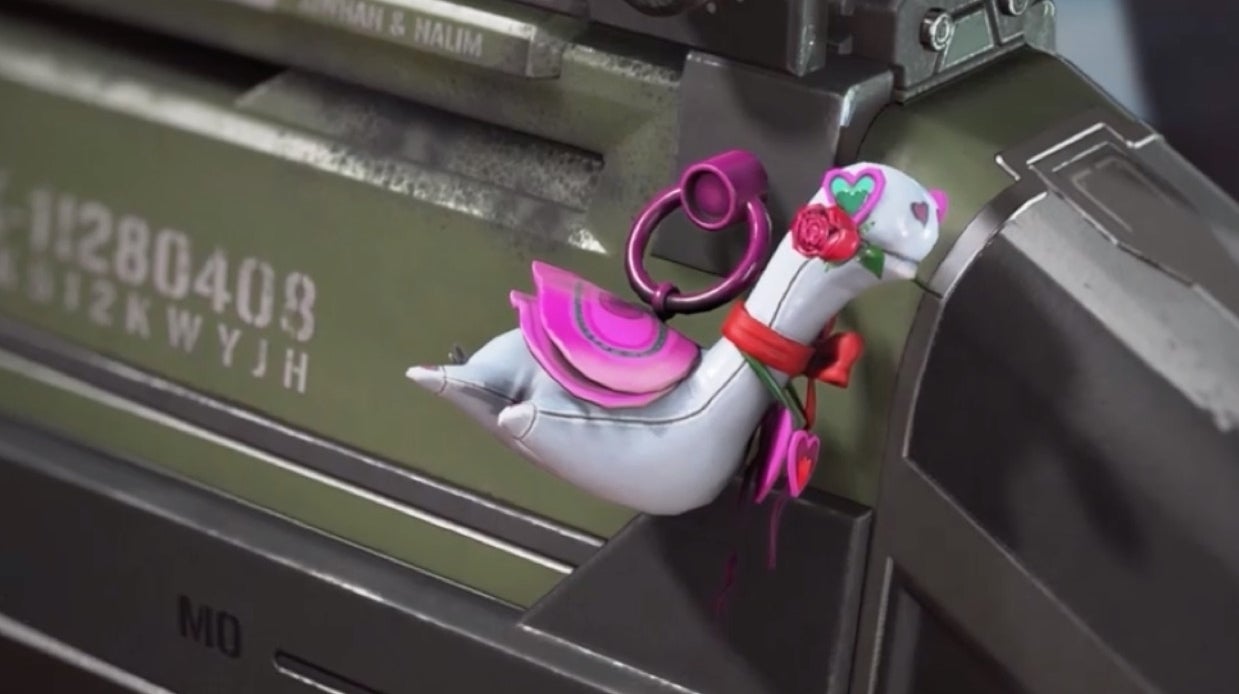 UPDATE 11/2/18: Cupid has terrible aim, it seems, and his mighty arrow currently appears to be embedded not in the hearts of lovers across the land but in the fritzing remnants of one of Respawn Entertainment's servers. According to the developer, Apex Legends' Valentine's Day limited-time event - which re-introduces the free-to-play battle royale game's much-loved Duos mode - will no longer begin today as previously revealed.
No reason for the delay was given in Respawn's apologetic announcement tweet, but the good news is that players eager to buddy up with a loved one shouldn't have too much longer to wait. Proceedings are now scheduled to get underway tomorrow, 12th February, with Respawn promising to communicate with fans once the update goes live.
Unfortunately the Valentine's Day Rendezvous event is postponed until tomorrow and we'll provide updates when it goes live. Sorry for any confusion!

— Apex Legends (@PlayApex) February 11, 2020
---
ORIGINAL STORY 10/2/18: Apex Legends' much-loved Duos mode is returning tomorrow for a limited-time, as part of the free-to-play battle royale game's Valentine's Day celebrations.
Developer Respawn first introduced a Duos mode - enabling players to squad up in teams of two rather than the usual three - for a brief spell last November, and it went down a treat, with many hoping it might eventually become a permanent addition to the game. Sadly, Duos' return will once again be fleeting, running from tomorrow, 11th February, until 18th February.
Friends and lovers buddying up for a romantic bout of two-player shooty action during the event will be able to take advantage of the "Double Up" XP boost, which, as you can probably imagine, awards double XP during matches - although there's a 20k limit per day. Additionally, anyone logging in before proceedings come to an end will earn the Valentine's 2020 badge.
As for premium cosmetics, Respawn is introducing two new seasonally appropriate gun charms - Valentine's Day variants of Pathfinder and Nessie - plus the "Through the Heart" Longbow and "Love of the Game" Pathfinder Frame make their return.
Through the Heart and the Lovestruck Nessie charm (800 and 500 Apex Coins respectively) are available from tomorrow until 14th February, while Love of the Game and the Lovefinder charm (800 and 700 Apex Coins) put in an appearance between 15th and 18th February. You'll find images of each on the Apex Legends website if you're curious.