Apex Legends is getting a limited-time Duos mode next week
Two can play at that game.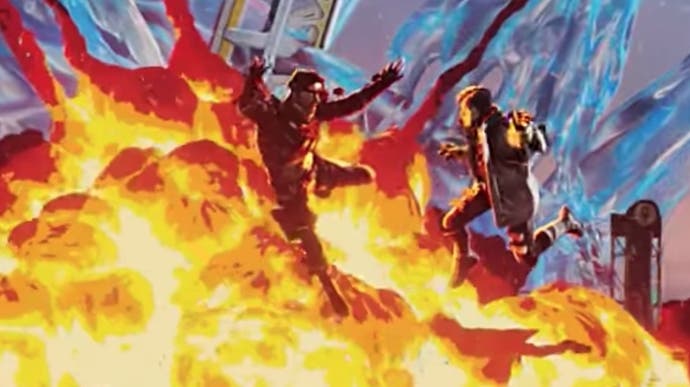 Apex Legends is mixing up its usual three-person squad formula again next week with the advent of a new limited-time Duos mode.
Duos mode will arrive, according to developer Respawn Entertainment, next Tuesday, 5th November. There's currently no word on when it'll be buggering off again though.
The introduction of Duos mode follows other efforts by Respawn to shake up its free-to-play battle royale shooter, including the addition of a much-requested Solo mode (albeit for a limited-time) in August. A variant of solo returns this week, in celebration of Halloween.
Yesterday, publisher EA revealed that it would be leaning heavily on Apex Legends next year, in order to fill the shooter-shaped void created by pushing its next Battlefield game into fiscal year 2022. As such, it wouldn't be a surprise to see Respawn tinkering with its winning formula on a more regular basis from this point on, keeping things fresh for its 70-million-strong player base.