Drakengard 3 gets a debut trailer
Nier to my heart.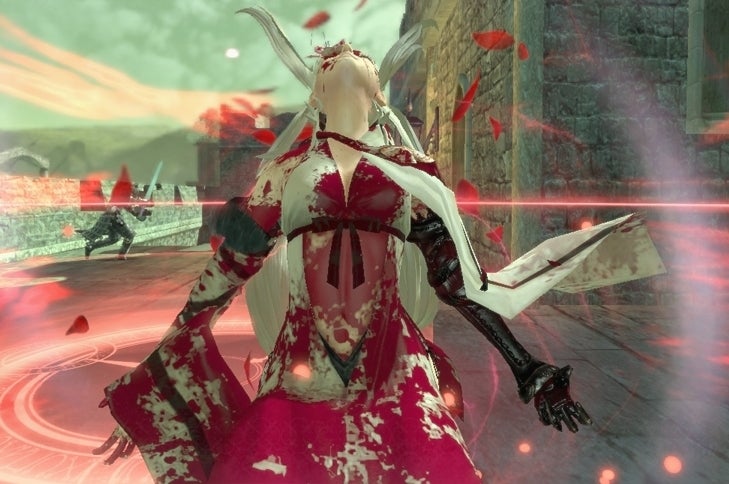 Drakengard 3 - or Nier 2 as I like to call it - has received a Japanese debut trailer.
While not officially related to Nier, this third entry in the Drakengard series is directed by Yoko Taro - who helmed the first Drakengard and Nier - and the Japanese 10th Anniversary Edition of Drakengard 3 comes with a story by series scribe Sawako Natori that connects the story between all three Drakengard games and Nier (thanks, AllGamesBeta).
Additionally, Taro told Kotaku that Nier was originally supposed to be Drakengard 3. "For me, Nier is Drakengard 3," he said, noting that there was once plans for Nier and the actual Drakengard 3 to be called Drakengard 3 & 4 respectively.
This third official entry in the series is being handled by Deadly Premonition developer Access Games. Like Deadly Premonition and Nier, Drakengard 3's graphics leave something to be desired on a technical level, but the art direction is bold and memorable, and the music by Nier composer Keiichi Okabe is utterly fantastic.
Best of all, Drakengard 3 is a prequel to the first two games in the series (and by extension Nier), so no prior knowledge of the franchise is required for newcomers.
Sadly, Drakengard 3 has not yet been announced for a western release, but with any luck it will get one (it better!). Drakengard 3 will be out in Japan on 31st October.