Dragon Quest 4 launches on mobile
Explore towns in 360 degrees.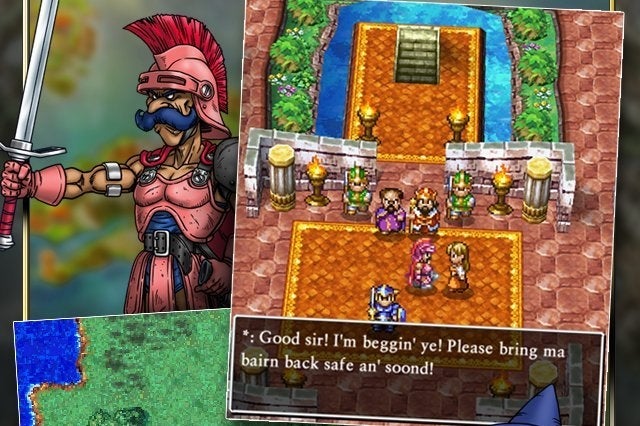 Square Enix's re-releasing of its back catalogue of role-playing games continues with the launch of Dragon Quest 4: Chapters of the Chosen for iPhone, iPod touch, iPad and Android devices.
The mobile version of DQ4, which costs priced £10.49/ €13.99, features new touchscreen controls that let you slide to rotate the camera, so you can explore towns and villages in 360 degrees.
Another new feature is party talk, which lets you chat with friends during your adventure. Once you acquire a wagon you can take a team of up to 10 companions on your adventure. Companions can be swapped in and out at will.
There's also an extra chapter, which lets you explore a tough bonus dungeon beyond the end of the game.
Dragon Quest 4 was first released in Japan in 1990 for the Famicom, and caught the eye for its unique structure. It is divided up into five distinct chapters, each focusing on a different protagonist.
The game was remade for the PSone, then remade again by ArtePiazza for the Nintendo DS in 2007. The mobile version launched in Japan in April 2014.
"Dragon Quest 4: Chapters of the Chosen really encapsulates all the JRPG elements Dragon Quest fans covet - a fascinating story combined with classic RPG gameplay," said Noriyoshi Fujimoto, producer of the mobile version.
"Given the title's immense success on other platforms, we knew that re-releasing it for mobile devices was inevitable. Our fans can now re-live this compelling tale in one standalone package with 40-plus hours of battles, mysteries and a delightful ensemble of characters."