Dragon Ball FighterZ, Dark Souls, Tekken 7 and more featured in Voidu's Namco sale
Extra 20% off using a code.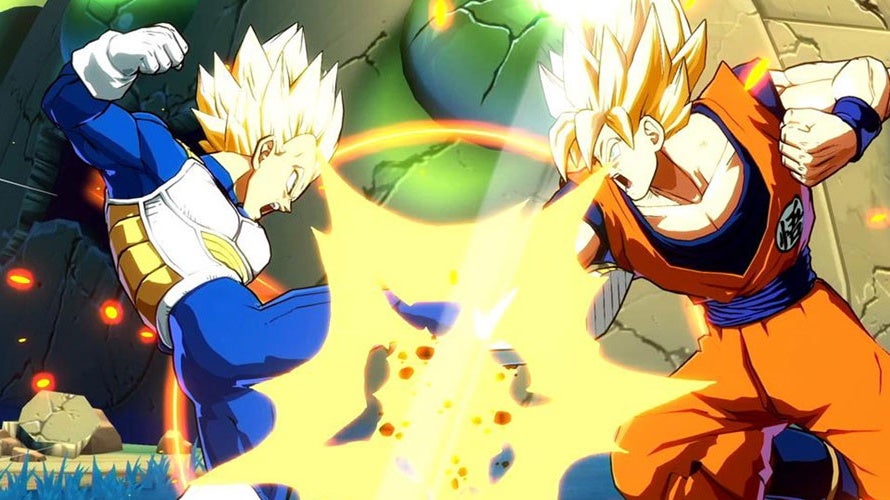 This week at Voidu, you'll find a big bunch of Namco Bandai published titles (as well as a few extras) in the site's 'Weekly Sale' offering. You can take an extra 20 per cent off your purchase when you enter the code PLAYHARDER at checkout, too.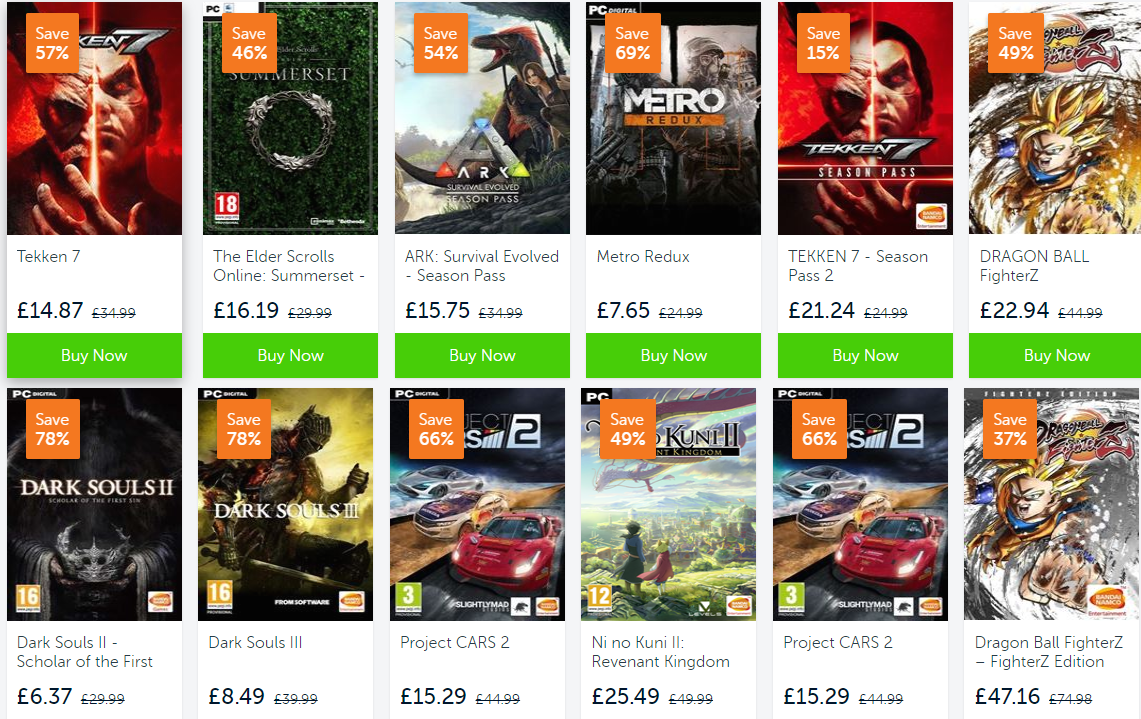 The range includes some of the lowest prices around on games like Tekken 7, Ark: Survival Evolved, Dragon Ball FighterZ, and more. Here are some of the highlights:
Tekken 7 for £14.87
Metro Redux for £7.65
Dragon Ball FighterZ for £22.94
Dark Souls 3 for £8.49
Ni No Kuni 2 for £25.49
Dark Souls 2 Scholar of the First Sin for £6.37
Project Cars 2 for £15.29
Elder Scrolls Online Morrowind for £6.74
As previously mentioned, entering the code PLAYHARDER during checkout will take an extra 20 per cent off your purchase, which means an extra 20 per cent off the prices shown above. That code isn't limited to the weekly sale range, however, so you can get that extra discount on anything on the site, including some of the below.
Two-Point Hospital for £16.99
Yakuza 0 for £10.19
PUBG for £18.35
Monster Hunter World for £33.99
ARK: Survival Evolved for £10.69
Football Manager 19 for £23.24
Shenmue I & II for £16.99
FrostPunk for £16.99
Metal Gear Solid 5: The Definitive Experience for £17.99
Meanwhile, over at Jelly Deals, you can take a look at today's best deals, which includes discounts on Super Smash Bros Ultimate Limited Edition, gaming monitors, and more. You can also get a bonus £10 Xbox credit when you buy a three-month Xbox Live Gold membership tdoay only.