Dragon Age developers "checking Skyrim out aggressively"
BioWare says next game will draw on outside influences.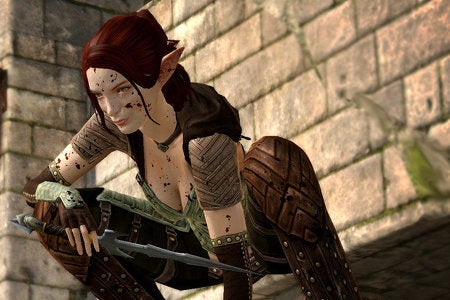 While the next game in the Dragon Age series will stay true to the format laid down by its predecessors, it will also draw on outside influences, including Bethesda's Skyrim, according to BioWare boss Ray Muzyka.
Speaking in an interview with Wired, Muzyka explained that the development team has been listening to fans and intends to respond to criticism of Dragon Age 2.
"[The next Dragon Age] is gonna have the best of features from the prior Dragon Age games, but it's also gonna have a lot of things I think players are gonna find compelling from some of the games that are out now that are doing really well with more of an open world feel," he said.
"We're checking [Skyrim] out aggressively," he added. "We like it. We're big admirers of [Bethesda] and the product. We think we can do some wonderful things."
A new Dragon Age game hasn't been officially announced yet but it seems Muzyka is itching to take the wraps off.
"Our goal is to surprise and delight our fans," he explained.
"I've seen something in the last couple of weeks that is really the future of that franchise that is so compelling, I am so looking forward to being able to announce it."