Double Fine Christmas compo
Win unknown treasures!
A little while ago, our excellent friends at Double Fine ran a Halloween competition, and many of you asked us if we were going to highlight it using our esteemed organ. We thought about it, but obviously we completely ignored you, because no one likes a suck-up. However, when our boss walked in this morning and mentioned that Double Fine is running a Christmas competition and that some of the entries are "amazing", we knew we had to act.
The idea is to create a Double Fine-themed Christmas tree decoration "out of any material you like", and then post a picture of it on the Double Fine Christmas competition entries thread. You have until 12th December (Wednesday in old money) and can compete in Double Fine, Brutal Legend or Psychonauts categories.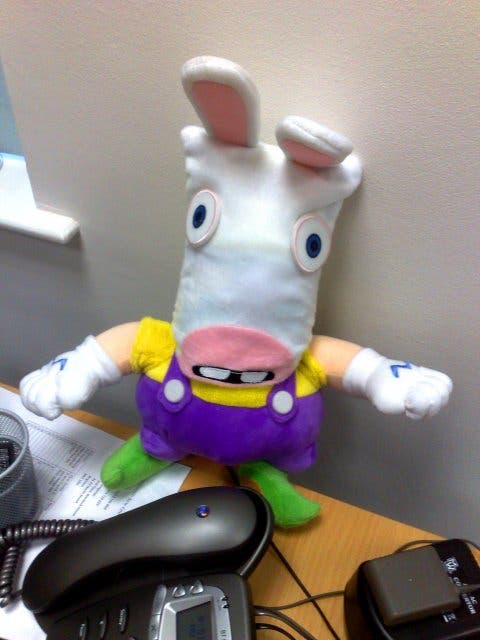 Inevitably, some of the early efforts are amazing, like the Incredible Flying Santa Raz and Icequeenkitty's bauble (for which she correctly notes that "nothing says 'Merry Christmas' like heavy metal and blood". Quite how anyone will top the felt and paper secret agent, though...
Our recommendation, if you feel like competing, is to try and combine one finished item with another in an exciting and unexpected way, thus minimising effort and maximising time for stealing chocs out of other people's advent calendars. Alternatively, go to Burger King and get a value meal and they have Viva Pinata toys, which you could arrange to form the letters "DF".