Donkey Kong Country: Tropical Freeze Switch sales show why these ports of Wii U games exist
Bananas.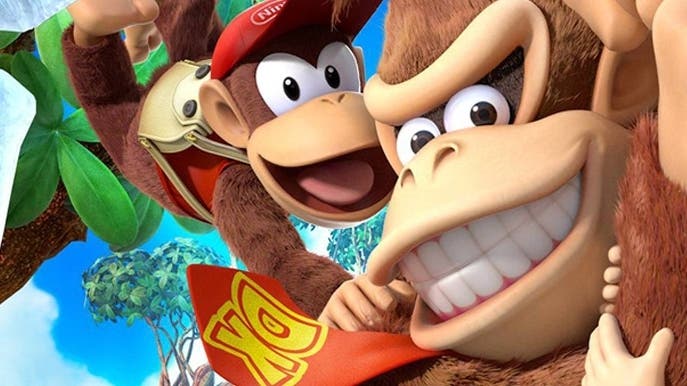 Donkey Kong Country: Tropical Freeze launched in 2014 for Wii U, and last week received a port for Nintendo Switch. Perhaps unsurprisingly, its Switch version outsold the four-years-old original.
PlayStation 4 exclusive God of War remained comfortably top of the UK chart for a third week running, with Tropical Freeze sliding into second place.
Nintendo Labo, meanwhile, tumbled of the top 10. Its Toy-Con Variety Kit fell to 13th, while the pricier Robot Kit left the top 40 completely.
The fact Tropical Freeze's Switch port outsold the original Wii U release is hardly a shock: there are already more Switch consoles out there than Wii U ever sold. Still, it's a clear indication of why these ports exist - they're finding an audience which did not have access to the original game. And hey, it's a new game from Nintendo's MIA Retro Studios! Sort of.
Eurogamer's late editor Tom Bramwell gave Tropical Freeze a lukewarm reception back in 2014: "DKC is becoming another Nintendo series where quality grows and importance shrinks with each faithful new instalment," he wrote. Martin's new Switch re-review of the game, however, slapped it with a Recommended badge: "More remarkable still is how Tropical Freeze sits comfortably alongside the greats of Nintendo, that venerable master of the 2D action genre," he concluded.
The full top 10 lies below:
God of War
Donkey Kong Country: Tropical Freeze
Far Cry 5
FIFA 18
Mario Kart 8 Deluxe
Lego Marvel Super Heroes 2
Fallout 4
PUBG
Star Wars Battlefront 2
Super Mario Odyssey