DJ Hero, Chime, Geometry Wars devs form new music game studio
Supergroup assembles.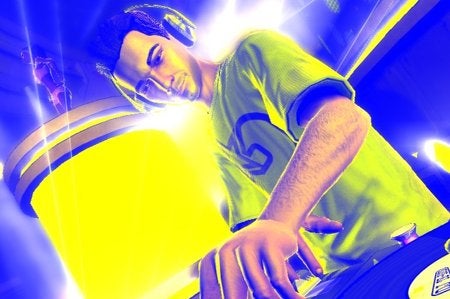 Key developers from the DJ Hero, Chime and Geometry Wars franchises have formed Echo Peak, a new supergroup studio which will create games in partnership with music industry talent.
Echo Peak's first title will be a collaboration with "a major global music star" and is in development now.
The studio will focus on both consoles and "emerging digital platforms". Likely iOS and Android, then.
Echo Peak is founded by Chime director Ciaran Walsh and creative director Ste Curran, in partnership with ex-Zoe Mode boss Ed Daly.
Workers from EA and Freestyle Games, Activision's former DJ Hero developer, are also on board.
They're joined by ex-doublesix staff, the team that formed after creating Geometry Wars: Galaxies.
"We are passionate about working with talent outside our industry in ways that are smarter, more interesting and more audience-focused than just plugging songs into well-worn templates", Walsh said.
"Our experience in music games led us to this point, and music seems a natural place to start - bringing these two worlds closer makes so much sense - which is why we're working with leading artists and labels to develop a number of concepts."