Our favourite portable SSD, Samsung's T7 1TB, is just $110 after a 35% discount
One of the best external SSDs you can get at a historic low price.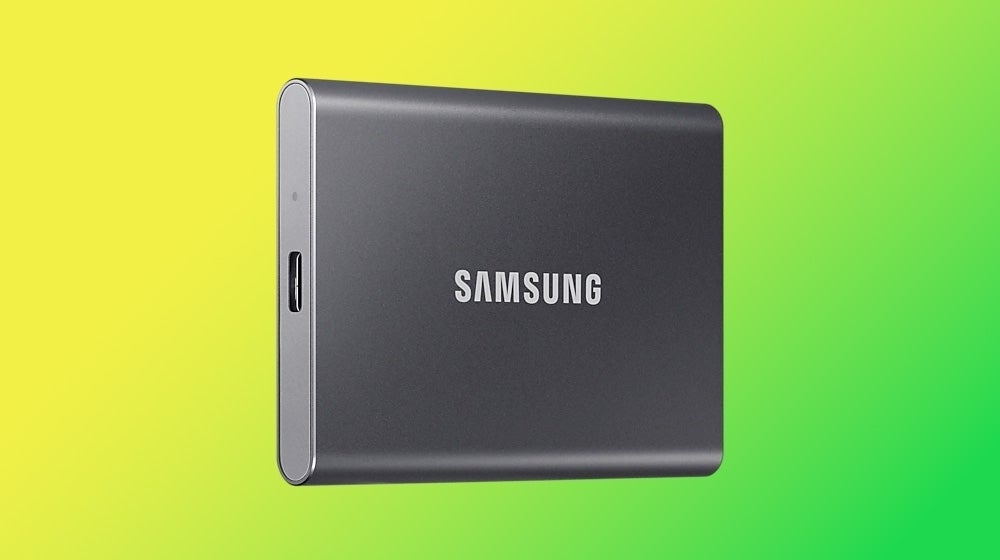 An external SSD is one of the most versatile and useful things you can have, and few can match the Samsung T7. One of our favourite portable drives here at Digital Foundry, it's our go-to recommendation for anyone wanting a fast, convenient way to transfer data. Thanks to some amazing discounts out there, our US readers can grab this drive for 35 percent off its original price. That's $110 on Amazon for the 1TB model, down from its usual price of $170. You can pick it up in either grey, blue or red.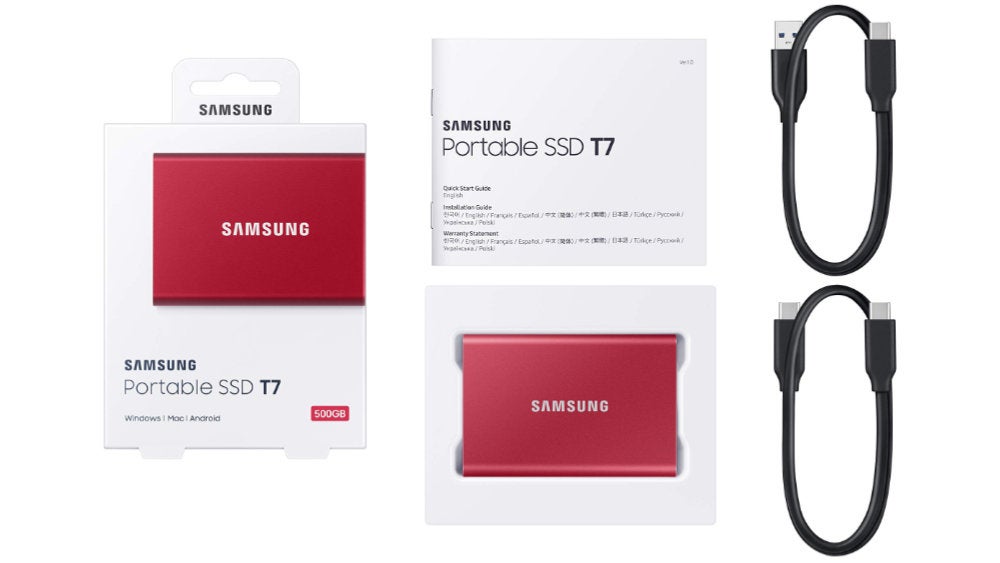 The Samsung T7 uses USB 3.2 Gen 2 connectivity through a USB-C port and blazing fast storage speeds. It is capable of achieving up to 1050MB/s transfer speeds, making it one of the fastest USB drives on the market. What makes the T7 particularly appealing are its size and build quality. The drive is quite small, about the size of a credit card, and also very light. And despite that, it is built really well, with a solid aluminium chassis that feels as good as it looks.
One of our favourite uses for a drive like the T7 is to quickly upgrade the storage on our console. Whether you have one of the previous generation models or one of the new Xbox or PlayStation consoles, a portable drive like the T7 helps you offload unused games to the drive or even run them off the drive for previous generation titles.
Apart from that or being used for transferring data between devices or using it as an external storage solution for your television or media player, an increasingly popular use for the T7 is as an external storage device for cameras. A lot of prosumer and professional cinema cameras these days allow recording directly to an external drive through USB and the small size and weight of the T7, not to mention its blazing fast transfer speeds, allows it to be used to record video directly off the camera without having to fumble around with small and expensive memory cards. Once you're done recording, just plug the drive into a PC and start editing directly off it.
This versatility is what makes a drive like the Samsung T7 so useful to have around, so make sure you grab it before the deal expires. In case you want more options, check out our Black Friday SSD deals guide. And follow us @dealsfoundry for more great deals this Black Friday.