Samsung's Odyssey G7 is the must-buy Black Friday monitor deal
Historic prices in US and UK for a 1440p 240Hz HDR600 screen.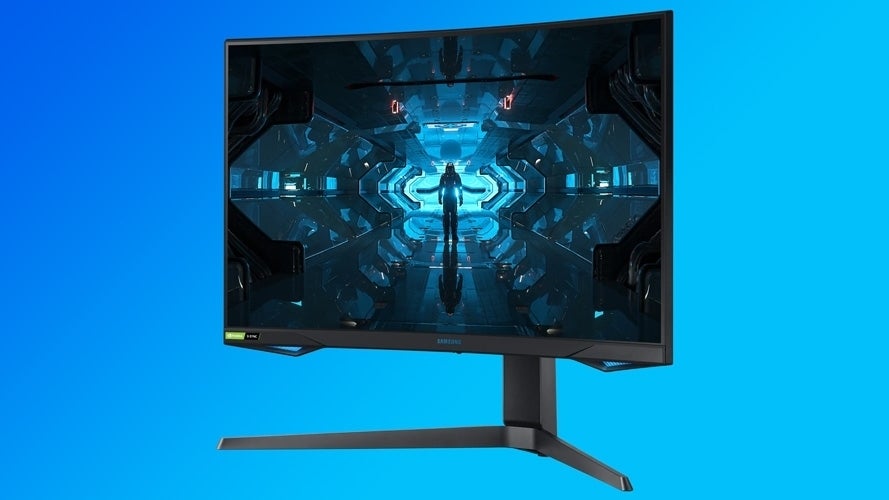 The Samsung Odyssey G7 is my new favourite monitor. I picked up one myself this summer, and it's perfect for me. The 1440p resolution provides plenty of detail in games, the deep blacks and high brightness of the VA panel make night scenes stunning and give HDR highlights punch, and the 240Hz refresh rate is blissfully smooth for competitive games like CS:GO or Forza.
That's why I'm selecting the Odyssey G7 as our favourite Black Friday monitor deal, as the 27-inch G7 is down to $500 at Amazon US (from $700) and £429 on Amazon UK (from £550). Those are incredible prices - and in fact, they're the lowest prices we've ever seen for this model by a massive margin.
So what makes this monitor so good? Well, I already mentioned it a little bit in the intro, but I think Samsung is the only company that's really cracked how to make great VA panel monitors. Normally, VA panel monitors have this incredible contrast and deep blacks, but viewing angles are a little limited and pixel response times are average at best - and downright slow and smeary at worst. But Samsung has managed to coax their curved VA panels into performance that no other companies can match, and you're left with a panel that is much more competitive as a result.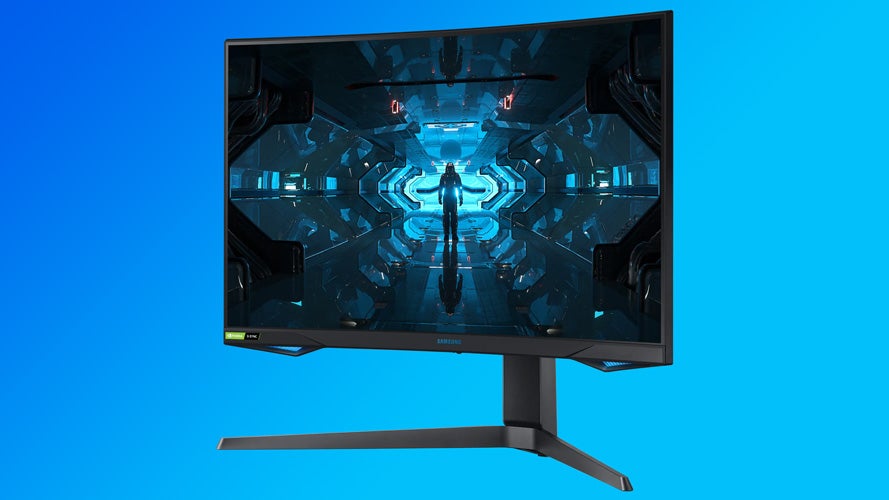 So how have Samsung done this? Well, let's talk viewing angles first. The curved nature of the screen means that the edges, where you'd notice limited viewing angles first, are pointing right at you, so each part of the screen remains on-axis and colours remain as they should be. The screen's also nicely immersive, without taking up as much desk space as an ultrawide monitor, which is nice. Pixel response times are also strong, even at 240Hz, which is a truly impressive piece of tuning and engineering. TN and IPS panels still offer faster pixel response times, don't get me wrong - but the fact that it's this close is pretty phenomenal.
So with those weaknesses covered off, the G7 gets to flex its strengths. 2560x1440 is the sweet spot for PC gaming right now, offering a noticeable detail increase over 1080p without requiring a massively better graphics card. The high refresh rate and fast pixel response times makes fast-moving objects sharp, so you can more easily see the oncoming apex of a corner in a racing game or snap to the head of an enemy in a shooter. The screen's FreeSync and G-Sync Compatible too, helping to smooth out uneven frame-rates and eliminate judder. The DisplayHDR 600 certification tells you that the monitor gets plenty bright, enough that turning on HDR is actually a meaningful experience as those highlights are noticeable. And the colour accuracy is there too, so scenes look natural - this is a great monitor for watching TV. All things considered, it's one hell of a package.
So this is my plea to you: If you're in the market for a monitor - and if you read this far, I guess you must either really like me or you genuinely are looking into getting one - do take a look at some reviews of the Odyssey G7. They're all warmly positive, and they were all written with the monitor costing a few hundred currency units more than it costs right now. And if after doing the research you're convinced, then do pick it up at this discounted price via the links below.
---
Of course, there are plenty more fish in the sea. Samsung have also discounted other Odyssey monitors, including cheaper 16:9 models, mid-range ultra-wides and unbelievably giant 32:9 super-ultra-wides, so take a good look at what's available. If you're in the US, you can see all the Samsung monitor deals here, or take a look at some additional monitor deals from the likes of LG, Dell and Acer here.
Of course, stay tuned to @dealsfoundry and @dealsfoundryusa for the latest deals in your region, as we find them.