The stylish Cooler Master Hyper 212 RGB Black Edition is 26% off and just £30 for Cyber Monday
Hype(r) beast.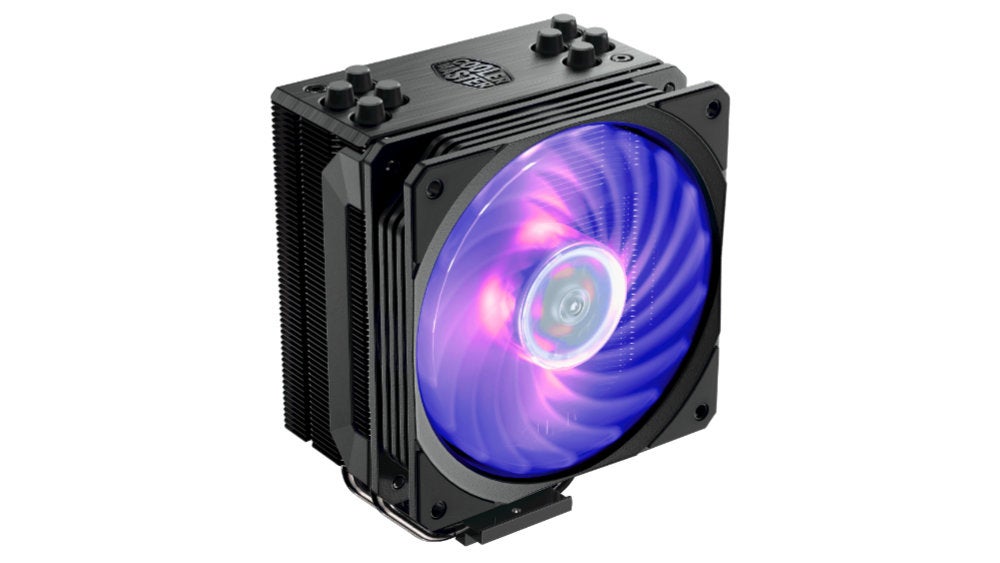 The Cooler Master Hyper 212 is one of the most popular CPU tower coolers on the market today, known for its affordability and performance. The RGB Black Edition maintains the value and performance quotient and adds a generous dose of style on top. Now, thanks to some nifty Cyber Monday deals, you can grab this swankier version of the 212 for just a little bit more over the original model.
The Hyper 212 RGB Black Edition is currently priced at just £30, which is a sizable 26 percent discount over its usual £41 price. This is just a few pounds more over the standard as well as the EVO version of the original Hyper 212, making it vastly better value.
The Hyper 212 RGB Black Edition is a standard 120mm tower cooler suitable for CPUs in the 65-105W power range, like the Core i5-11400F. It features a single 120mm Cooler Master SF12R RGB fan designed for static air pressure and quiet operation. The cooler also comes included with a wired RGB controller, which allows you to control the lighting of the fan without requiring dedicated pins for it on the motherboard. Using the switches on the controller, you can control the colour, effects, and brightness of the fan's RGB lighting.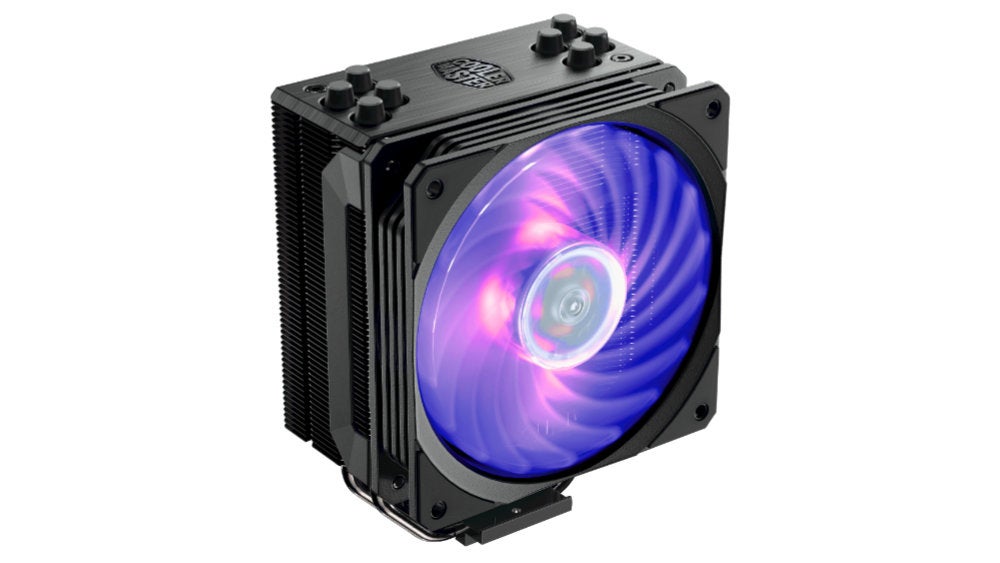 The Black Edition features a stunning all-black heat sink design with blacked out fins that feature a brushed aluminium surface for the top cover. The four direct contact heat pipes are also finished in matching black. Together with the black fan, the entire cooler assembly looks striking and will fit perfectly in an all-black PC build.
The cooler's 158.8mm height makes it suitable for use in mid-tower or full-tower chassis. Cooler Master also offers a fantastic array of CPU socket support with their universal bracket design, which now also includes support for the LGA1700 socket used by Intel's 12th Gen Alder Lake CPUs. The installation process is still a bit fiddly compared to something like Noctua but that's about the only grouse we have with this cooler.
All things considered, the Cooler Master Hyper 212 RGB Black Edition is an incredible value for money cooler and should be your first choice when upgrading from your CPU's box cooler. If you liked this deal and want to see more then follow us @dealsfoundry to get instant notifications whenever we post about new Cyber Monday deals.